Europe
Young Europeans scathing of both US and China – study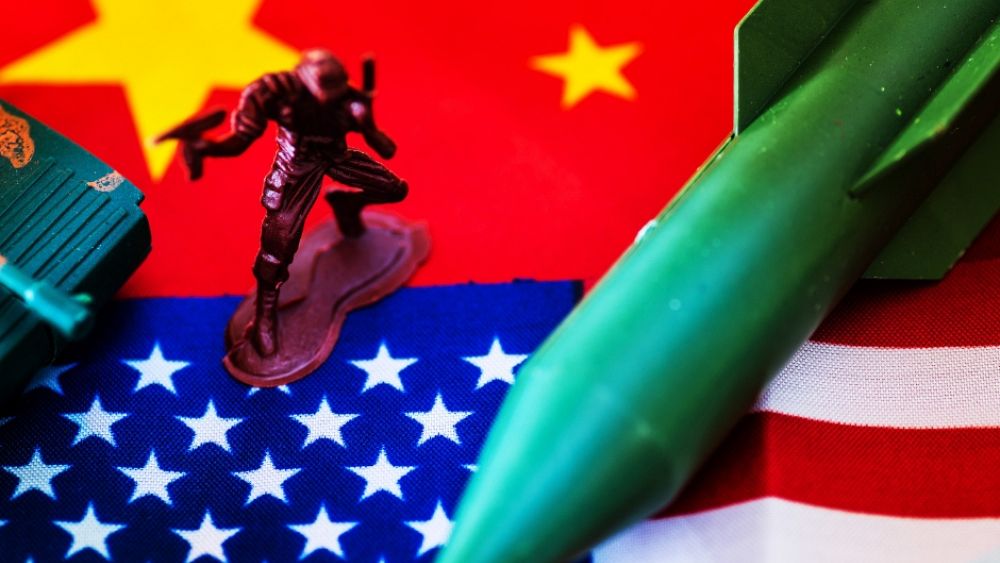 Young European adults are sharply critical of both the US and China, albeit for different reasons, according to a new study. 
The US-based Pew Research Center found British, French and German people aged 18 to 29 have "few positive things to say" about the world's superpowers.
The US was judged badly for its self-assumed role as the "world policeman" and its catastrophic past military interventions, particularly in the Middle East.  
Meanwhile, China was lambasted for its expansionism and human rights violations, yet earnt respect for its "economic might". 
Those interviewed were from across the political spectrum.
In the research published on Wednesday, young Europeans were found to be concerned about China's track record on human rights, alongside its expansionist policies towards Hong Kong and Taiwan. 
Beijing has drawn widespread condemnation for its repression of Muslim Uyghurs in Xinjiang, involving the arbitrary detention of more than one million in "re-education camps" and forced sterilisation of women. 
The focus group, comprised of people from the capitals of each country, was "largely pessimistic" about future relations with China, which they likened to the "world's factory". 
They were wary of Chinese investment around the world especially. 
One German man found "it extremely dangerous that they try to buy or build up infrastructure in every country". 
However, a "strong sense of pragmatism" prevailed, with the group believing it would be very economically damaging to cut ties with the Asian powerhouse. 
The US also did not come away unscathed, with young European adults coming of age in the controversial Trump years.
America was criticised for how it has used its power overseas, as the world's largest military power. 
One French man told the Pew Research Center: "They've [the US] started wars that were completely illegal, against the opinion of the UN even, without any mandate."
The United Nations Security Council did not sanction the US invasion of Iraq in 2003, which led to the death of more than half a million people. 
It was later declared illegal by then UN Secretary-General Kofi Annan. 
Most interviewees did not believe the US takes its allies' interests into account when making foreign policy decisions – to the detriment of the world community. 
"I think on balance, [they] probably hurt more than they help," one Briton said. 
The group also suggested the US was "hypocritical", arguing for human rights abroad without solving domestic issues. 
In recent years, Pew surveys have shown people from Europe do not see the US as a positive actor or example on climate, health care or civil rights. 
But, in contrast to China, the focus group was "cautiously optimistic" about relations between the EU and US, believing the two share "fundamental democratic values". 
They came to the same conclusion: Young Europeans were keen to see their countries maintain a strong, more independent presence in the world, without relying on the US. 
"I guess it's not being like America and trying to save everyone, but offering help to people in need and communicating, sharing intelligence and collaborating on things that are world issues, whether that's climate change or something else," said one Briton.
For more updates check below links and stay updated with News AKMI.
Education News || Politics News || Journal News || Daily Local News || Lifetime Fitness || Sports News || Automotive

Source