UK
European super league plans set to be announced – six English teams involved, Sky News understands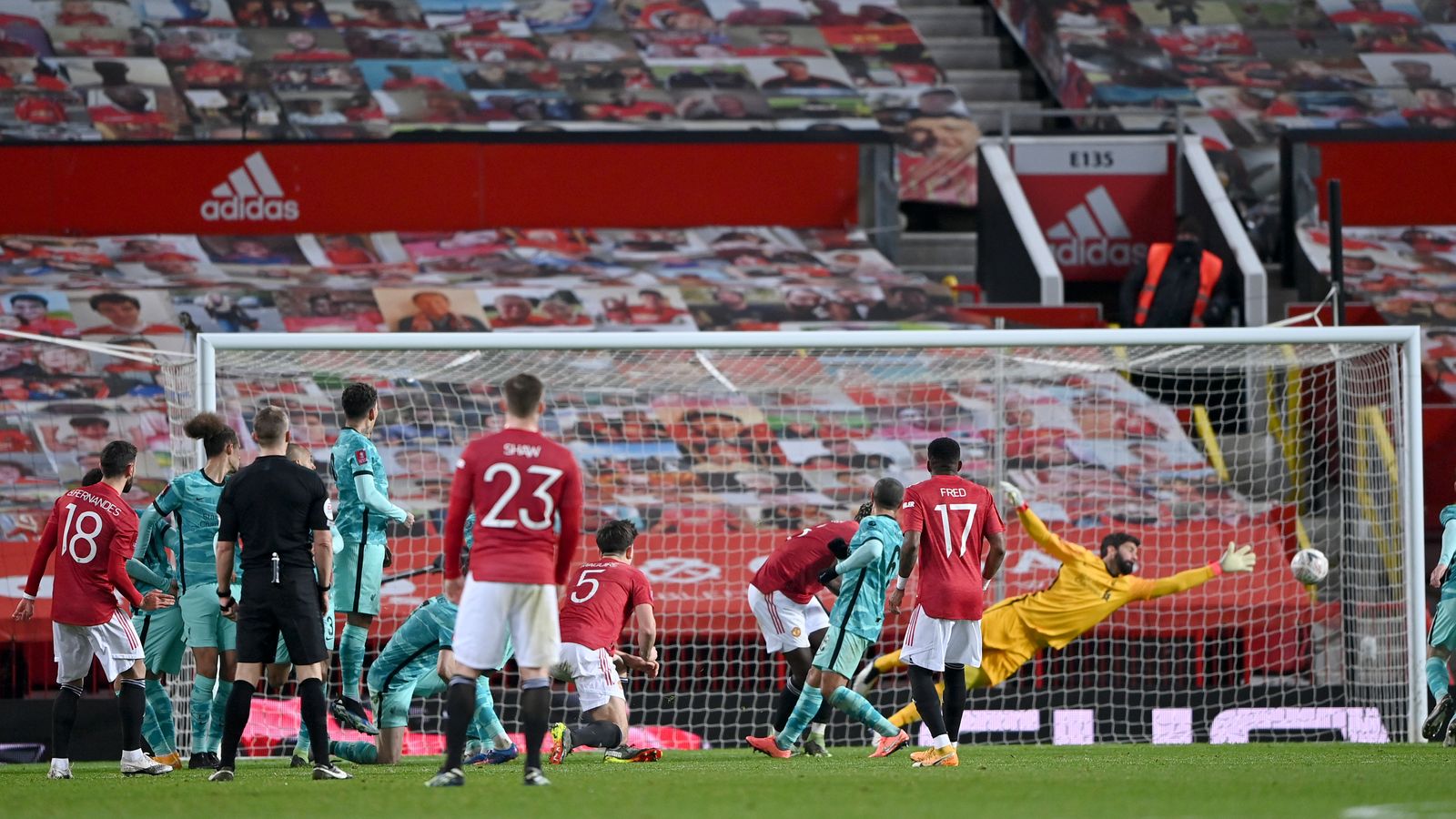 Six English teams are expected to be part of plans for a breakaway European super league, with an announcement due soon, Sky News understands.
Among the English clubs involved are Liverpool, Manchester United, Arsenal and Chelsea.
The project has been launched to rival UEFA's Champions League format which currently dominates European football.
Sky News' City editor Mark Kleinman said: "My understanding is that 12 clubs from across Europe including the six biggest English clubs have now signed up to this new format.
"The others include Barcelona, Juventus and Real Madrid."
The developments come as UEFA itself was due to sign off on its own plans for an expanded and restructured Champions League on Monday.
UEFA, the FA, and the Premier League as well as football authorities in Spain and Italy have expressed their opposition to a breakaway European super league.
In a joint statement they said they "remain united in our efforts to stop this cynical project", adding: "We thank those clubs in other countries, especially the French and German clubs, who have refused to sign up to this.
"This persistent self-interest of a few has been going on for too long. Enough is enough."
Kleinman said of the rival competition: "The new league includes staggering sums of money that will be handed to the participating clubs. About $6bn has been committed to this new project by the American bank JP Morgan.
"And this will come after European clubs' finances have been hard-hit by the coronavirus pandemic which is one of the reasons why so many of Europe's biggest clubs have decided that now is the right time to form a European super league after years of on/off discussions about such a project."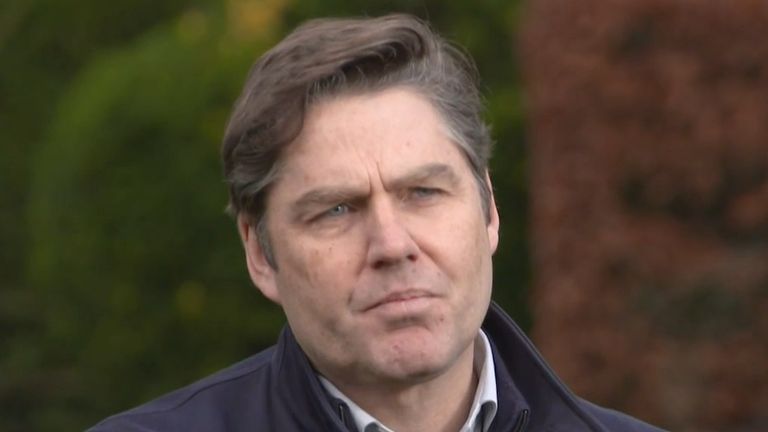 The Premier League said it "condemns any proposal that attacks the principles of open competition and sporting merit which are at the heart of the domestic and European football pyramid".
In its own statement, it also said: "Fans of any club in England and across Europe can currently dream that their team may climb to the top and play against the best. We believe that the concept of a European Super League would destroy this dream."
The Premier League's chief executive Richard Masters has written to all 20 clubs in England's top division to state the league's opposition to the new project.
Mr Masters told the 20 that "this venture cannot be launched without English clubs and we call upon any club contemplating associating themselves or joining this venture to walk away immediately before irreparable damage is done".
Mr Masters goes on to say in the memo: "We do not and cannot support such a concept.
"Premier League rules contain a commitment amongst clubs to remain within the football pyramid and forbid any clubs from entering competitions beyond those listed in rule L9, without Premier League board permission.
"I cannot envisage any scenario where such permission would be granted."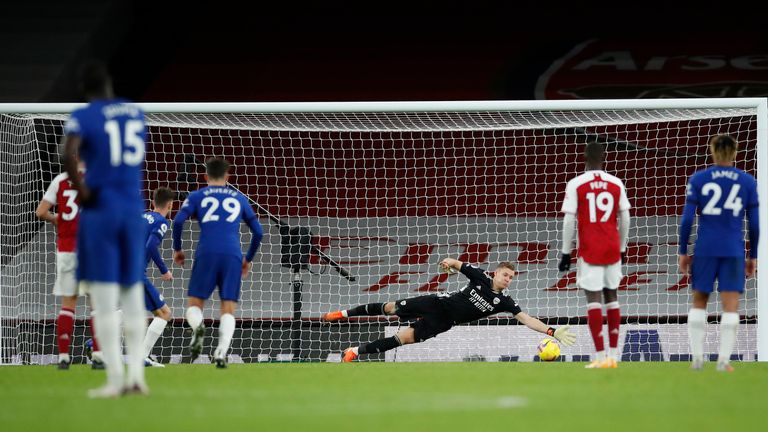 Speaking about the developments during Sky Sports' coverage of Manchester United and Burnley, former United defender Gary Neville said: "I'm not against the modernisation of football competitions, we have the Premier League, the Champions League, but I think to bring forward proposals in the midst of COVID and the economic crisis for all clubs is an absolute scandal.
"United and the rest of the 'Big Six' that have signed up to it against the rest of the Premier League should be ashamed of themselves."
Neville added: "I can't focus on the game. They should deduct six points off all six teams that have signed up to it. Deduct points off them all. To do it during a season? It's a joke."
UEFA, the English Football Association and the Premier League, the Royal Spanish Football Federation (RFEF) and LaLiga, and the Italian Football Federation (FIGC) and Lega Serie A have released a joint statement.
They said they had "learned that a few English, Spanish and Italian clubs may be planning to announce their creation of a closed, so-called Super League".
"If this were to happen, we wish to reiterate that we – UEFA, the English FA, RFEF, FIGC, the Premier League, LaLiga, Lega Serie A, but also FIFA and all our member associations – will remain united in our efforts to stop this cynical project, a project that is founded on the self-interest of a few clubs at a time when society needs solidarity more than ever."
It went on: "We will consider all measures available to us, at all levels, both judicial and sporting in order to prevent this happening. Football is based on open competitions and sporting merit; it cannot be any other way.
"As previously announced by FIFA and the six Federations, the clubs concerned will be banned from playing in any other competition at domestic, European or world level, and their players could be denied the opportunity to represent their national teams.
"We thank those clubs in other countries, especially the French and German clubs, who have refused to sign up to this. We call on all lovers of football, supporters and politicians, to join us in fighting against such a project if it were to be announced. This persistent self-interest of a few has been going on for too long. Enough is enough."
The move to create a rival league is being seen by some in football as a surprise after the European Club Association (ECA), which represents 246 of the continent's leading clubs, gave their backing to UEFA's reforms.
UEFA has proposed an increase to 36 from 32 teams in the Champions League, and an overhaul of the group stage into a single table rather than the current groups of four clubs.
Teams would play 10 matches each in the group stage rather than the six they currently play and a playoff round would also be introduced before the last 16.
There have been reports of a plan for a breakaway league for a number of years and the speculation returned in January with several media reports that a document had been produced outlining the plans for a 20-team league.
Those reports led FIFA and UEFA to warn they would ban any players involved in a breakaway from playing in the World Cup or European Championship.
For more updates check below links and stay updated with News AKMI.
Education News || Politics News || Journal News || Daily Local News || Lifetime Fitness || Sports News || Automotive News

Source