Travel
75 Years And Counting: The Status Of Cathay Pacific In 2022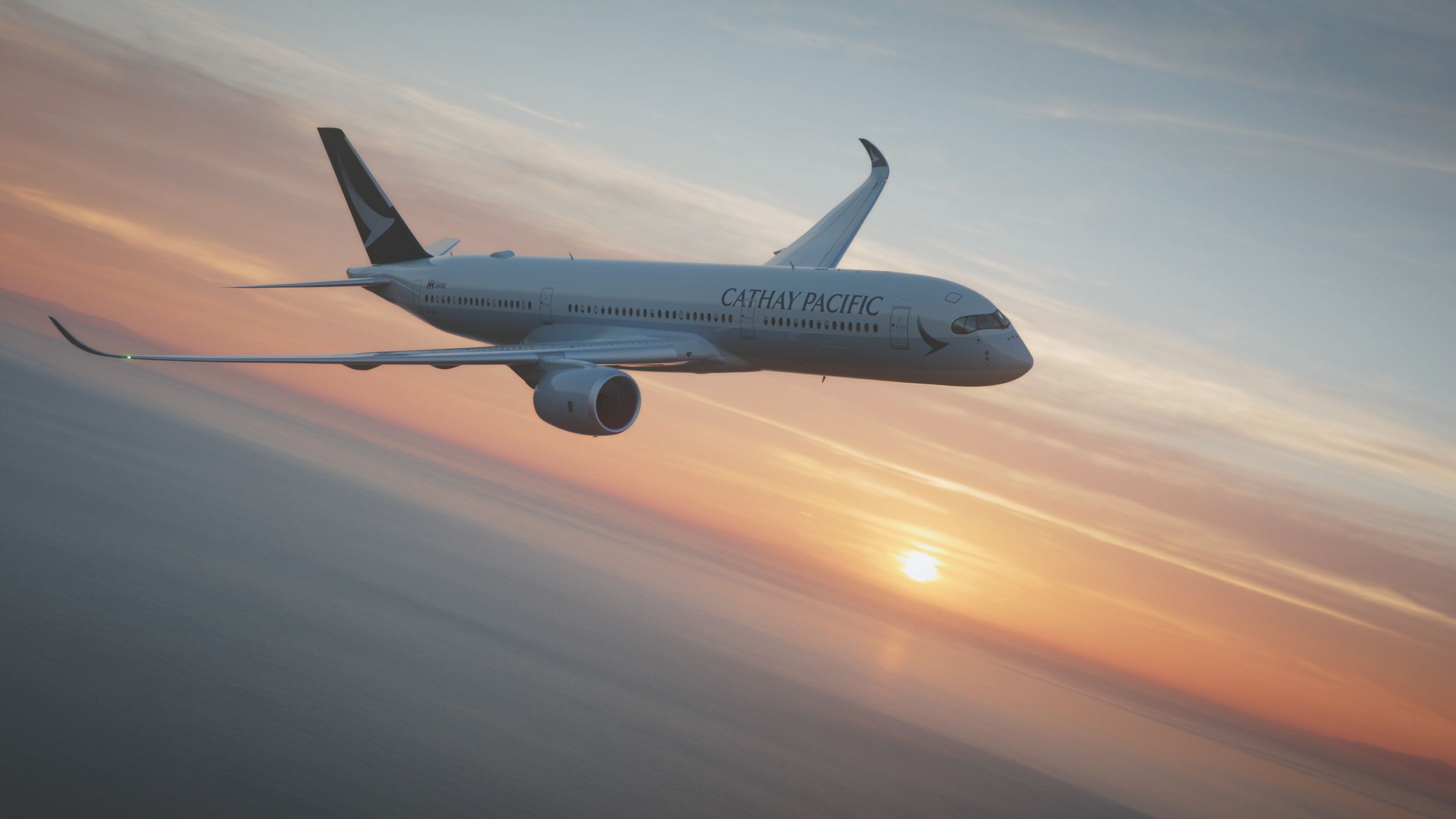 Based on data from Planespotters.net, Cathay Pacific has a total of 170 aircraft in its fleet at the time of this article's publication. However, if we exclude the carrier's full, cargo-only freighters, then that number goes down to 150.
Sticking with tradition, we won't go too deep into the airline's cargo-only fleet, keeping our focus on passenger operations only. However, we should note that it operates both the Boeing 747-400F and 747-8F for its dedicated freight operations. Cathay Pacific has 14 747-8s while the remaining six are the older 747-400s. These jets have been important in keeping the airline afloat throughout the pandemic as travel restrictions have severely suppressed regular passenger activity.
Adopting Airbus narrowbodies
Starting with the airline's smallest jets, we have nine Airbus A321s with an average age of eight and a half years. However, this further divides into four older A321-200s, which are nearing an average age of 18 years, as well as five brand new A321neos. These newer jets have an average age of just over one year, with more of these jets on the way.
Back in 2017, Cathay Pacific group finalized its order for 32 A321neos, with the Airbus press statement saying that the order would "replace and modernize Cathay Dragon's current in-service fleet of 15 A320s and eight A321s, with the additional aircraft allowing the airline to capture growth opportunities in the region."
The A321neos were originally ordered for Cathay Dragon and HK Express. Photo: Cathay Pacific
This quickly brings us to the first interesting part of the Cathay Pacific fleet: Part of it comes from its former regional brand, Cathay Dragon. Indeed, Cathay Dragon was initially going to take delivery of all 32 A321neos.
The disappearance of Cathay Dragon
However, even before the pandemic, Hong Kong and its travel industry was suffering due to months of pro-democracy protests. Looking to restructure and lower its costs, Cathay Pacific divided the 32-aircraft order in 2019, with 16 destined for Cathay Dragon and the other 16 bound for its newly acquired budget brand, HK Express.
However, with the devastating impact of the pandemic, Cathay Pacific as a group was forced to again restructure significantly in order to reduce its costs. One major move was to shut down its regional airline Cathay Dragon – which was once known as Dragonair.
At the time of the announcement, Cathay Chairman Patrick Healy told reporters that there would be significant savings in ending the brand and bringing its operations under the mainline Cathay Pacific banner. Singapore Airlines did something similar with its shutting down of Silkair, adopting the Boeing 737 into its mainline brand. However, for Singapore Airlines, the move was planned even before the pandemic struck.
Regional arm Cathay Dragon was absorbed into the mainline brand. Photo: Cathay Pacific
Even with Cathay Dragon gone, the group's commitment to the 32 Airbus A321neos carries on- although with a few adjustments. Now, the 16 jets destined for Cathay Dragon will go to Cathay Pacific – with the other 16 still allocated to HK Express. The remainder of Cathay's A321neos will be delivered between now and the end of 2023.
Cathay comfort in a narrowbody
The absorption of Cathay Dragon and its Airbus A321s into the mainline fleet marks the first time in a long, long time that Cathay Pacific has operated narrowbody aircraft.
Just like Singapore Airlines and its adoption of Silkair's 737s, Cathay Pacific has a reputation of outstanding service and comfort to uphold. This resulted in the Hong Kong carrier installing some well-reviewed premium business class seating aboard its A321neos- what it calls the "world's most enjoyable short-haul experience."
According to the airline, this premium configuration takes the form of "cocoon-like recliner seats [that] feature divider screens for maximum privacy." The airline also notes that seats on its A321neos have both USB-A and USB-C charging points, as well as an additional lavatory to "cut back on those pre-landing queues."
A large fleet of Airbus A330-300s
Moving up in size, Cathay has a total of 40 Airbus A330-300s according to Planespotters.net. These have an average age of just over 13 years, with roughly half marked as parked and inactive.
When it comes to Cathay's A330-300s, nine at the moment are listed as being parked in the Australian desert in Alice Springs. Meanwhile, another 10 are parked elsewhere.
The airline took delivery of the 1000th Airbus A330 ever built. Photo: Cathay Pacific
Two Airbus A350 variants
Moving up to the next size of aircraft, Cathay currently has a total of 43 Airbus A350s with an overall average age of four years. However, the A350 fleet divides into 28 -900s, which have an average age of just over four and a half years, and 15 A350-1000s, which average just three years. Ch-aviation.com data indicates that the airline is expecting three more -1000s to arrive in the future.
The airline's A350 fleet has been the subject of some cost-cutting. Indeed, back in 2017, it was announced that the airline would switch some of its -1000 orders to the smaller -900. Cathay would also announce the deferral of some of its A350-1000s, pushing delivery back by a few years.
The A350-1000 is one of the airline's newest types. Photo: Cathay Pacific
The Boeing 777
Skipping over the cargo-only 747s, we reach our final type in the Cathay fleet: The Boeing 777. Cathay Pacific currently has a total of 58 777-300s with an average age of about 13 years.
This airline is one of the few in the world that operate the non-ER version of the 777-300. Thus, the airline's 777 fleet divides to 41 777-300ERs with an average age of about nine and a half years, as well as 17 777-300 non-ER aircraft. These jets are nearing an average age of 21 years.
The ER- or extended-range version of the 777-300 has become incredibly popular with full-service airlines around the world. However, the same can't be said for the base, non-ER version of the 777-300. Launched at the Paris Air Show in 1995, the standard 777-300 entered service in 1998 with Cathay Pacific. The jet offered a good step up from the 777-200 in both capacity and range. However, airlines overall had wanted even more range for the -300, aiming to have more flexibility with long-haul operations. This demand has since been demonstrated quite well with the popularity of the -300ER.
The airline was one of the first Boeing 777 customers. Photo: Cathay Pacific
Almost three-quarters of the airline's 777 fleet is listed as parked, with many of these in long-term storage in Alice Springs. Some are even out on lease flying with Qatar Airways.
Half of the airline fleet parked
As we've already mentioned several times, a large portion of the Cathay fleet is parked and inactive. Indeed, of its roughly 150 passenger aircraft, 83 are listed as parked at the time of this article's publication. This is roughly 55% of its passenger fleet! But what exactly is the reason for this current status?
Well, Hong Kong, as a special administrative region of China, has been hard hit by COVID-19, which was certainly insult-to-injury considering the civil unrest it experienced even before the pandemic.
However, the Hong Kong government's zero-COVID approach has resulted in an additional barrier for the airline- with travelers experiencing strict and persistent travel restrictions and policies. This has led to most of Cathay's operations being reduced over the past year- even while many other airlines around the world slowly climb closer to pre-pandemic levels.
Cargo operations have been critical to the airline's survival throughout the pandemic and its resulting restrictions. Photo: Cathay Pacific
Some exciting changes have taken place recently, however. Indeed, after more than two years of COVID isolation, Hong Kong has finally reopened its borders.
In an April 22nd statement, the Hong Kong government said:
"From May 1, non-Hong Kong residents will be allowed to enter Hong Kong from overseas places and the route-specific flight suspension mechanism will be suitably adjusted."
Caught up in 777X delays
Looking further into the future, the airline has 21 of the 777-9 on order. These aircraft were originally slated for delivery from 2021 through 2024. However, following delays to the 777X program, Boeing pushed back the start date a year to 2022.
Even without Boeing's own delays, Cathay Pacific's suppressed travel activity has forced it to defer delivery of the 777-9s. In October of 2020, it was reported that the carrier would be deferring its first delivery until "2025 and beyond." Months later, in March of 2021, we reported that the airline was in advanced talks with Boeing to defer its order – although it's curently unknown at this time how far things have been pushed back.
The airline has had to defer its 777X order. Although Boeing's delays to the program have made this easier. Photo: Cathay Pacific
Ultimately, Boeing's delays in the program should mean that Cathay won't have to worry too much about receiving new 777xs earlier than it wants!
Hoping to recover over 2022
Sadly, it looks like Cathay has had a long run of bad luck in recent years. The airline's home country of Hong Kong suffered from violent and unpredictable protests, which was then followed by a pandemic. This, combined with fierce competition from other full-service airlines serving the region, has produced some severe headwinds for the 75-year-old carrier.
With any luck, Cathay Pacific's aircraft will be filled with more passengers in the latter half of 2022. Photo: Cathay Pacific
Hopefully, the next few months can mark a major turning point for the airline as it moves slowly towards recovery…
What do you think of the Cathay Pacific fleet? Have you flown on the airline – or even with its former regional brand Cathay Dragon? Share your experiences by leaving a comment!
Iberia Error Fare Ends In $260k Fine For Spanish Airline
Read Next
For more updates check below links and stay updated with News AKMI.
Life and Style || Lifetime Fitness || Automotive News || Tech News || Giant Bikes || Cool Cars || Food and Drinks

Source