Travel
Azul Has Surpassed GOL In Carried Passengers This Year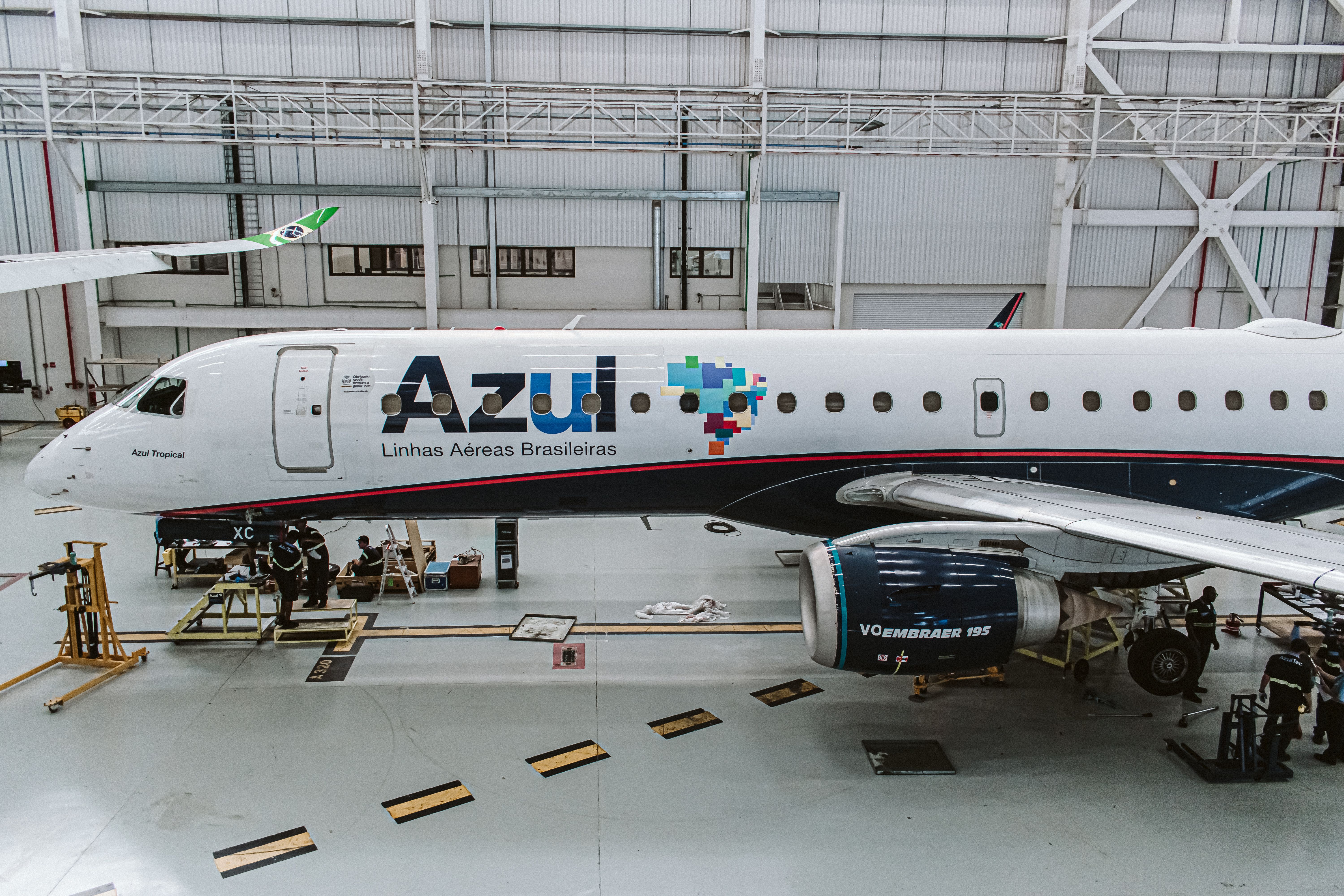 The Brazilian aviation market is a highly contested one between the three leading carriers, LATAM, Azul, and GOL. In 2022, the country has had 37.45 million passengers (both domestic and international), and these three operators control about 88% of the market.
Throughout the year, LATAM has been positioned as the top airline in the country, followed by GOL and Azul in that order. Nonetheless, according to the latest data released by Brazil's Civil Aviation National Agency (ANAC), Azul surpassed GOL in May.
The latest data
Between January and May, LATAM Brazil carried 11.48 million passengers having a 30.66% of the country's market share.
In the second place, Azul Linhas Aéreas has carried 10.85 million passengers, having a 29.00% market share. Finally, GOL has had 10.69 million travelers or 28.55% of the market share.
Compared to 2019 data, prior to the COVID-19 pandemic, neither LATAM nor GOL have fully rebounded from the COVID-19 pandemic. LATAM Brazil has recovered 80% of its pre-pandemic traffic levels. Meanwhile, GOL has recovered 75%, particularly impacted by the international segment.
On the other side, Azul has fully rebounded and even grown, leaving the pandemic and crisis behind. Azul has increased its traffic levels by 4%.
It is the first Brazilian airline to recover completely (in traffic terms) from the pandemic. When discussing revenues, both Azul and GOL had net profits during 2022's first quarter, and we are waiting for them to release their second-quarter results to see how they are doing.
GOL has carried 10.69 million travelers in 2022. Photo: Lukas Souza | Simple Flying.
Capacity recoveries
Last year, Azul became Brazil's number one airline in terms of carried passengers. The airline, founded by David Neeleman, took advantage of its decentralized map route and heavy presence throughout the domestic market.
Azul's management likes to praise the airline's diversified route map, where about 80% of its routes are uncontested.
Nonetheless, by the end of the year, LATAM and GOL recovered the lost ground against Azul and sent Azul back into third place in terms of carried passengers for the first four months in 2022 (the same place it had in 2019). Since then, LATAM has distanced itself from GOL and Azul, leaving the two airlines in a contested battle for the second spot.
So far in 2022, Azul (along with Azul Conecta, its regional branch with a Cessna fleet) has operated over 117,000 departures. GOL instead has only operated 79,500 departures.
In 2019, Azul had 114,752 departures between January and May (the airline had not yet launched Azul Conecta), and GOL had 102,575 departures.
The Brazilian market is heavily dominated by LATAM, Azul, and GOL. Photo: Lukas Souza | Simple Flying.
GOL's performance in 2022
All of this analysis only considers the number of passengers and operations. As we said, financially, the airlines are performing in a very different way, and they face several challenges, including fuel price increasing (in Brazil, fuel takes up to 40% of the expenses of an airline, and with the rising prices, this percentage could be even higher).
In particular, GOL had an outstanding first quarter. The airline posted a net income of around US$527 million during the quarter, despite not fully recovering from an operational point of view. It was its best quarter since the pandemic began.
A key point of concern is GOL's international market. According to data by ANAC, GOL has had 230,278 international passengers in the year, only a 26% recovery compared to 2019 levels.
Nonetheless, little by little, GOL has been resuming its international connectivity. For instance, in April, it relaunched its services from Brasília to Miami and Orlando, and last week it increased its weekly capacities on both routes.
Have you flown with Azul, GOL, or LATAM in 2022? How was the experience? Let us know in the comments below.
For more updates check below links and stay updated with News AKMI.
Life and Style || Lifetime Fitness || Automotive News || Tech News || Giant Bikes || Cool Cars || Food and Drinks

Source