Travel
Can You Take Live Seafood On A Plane?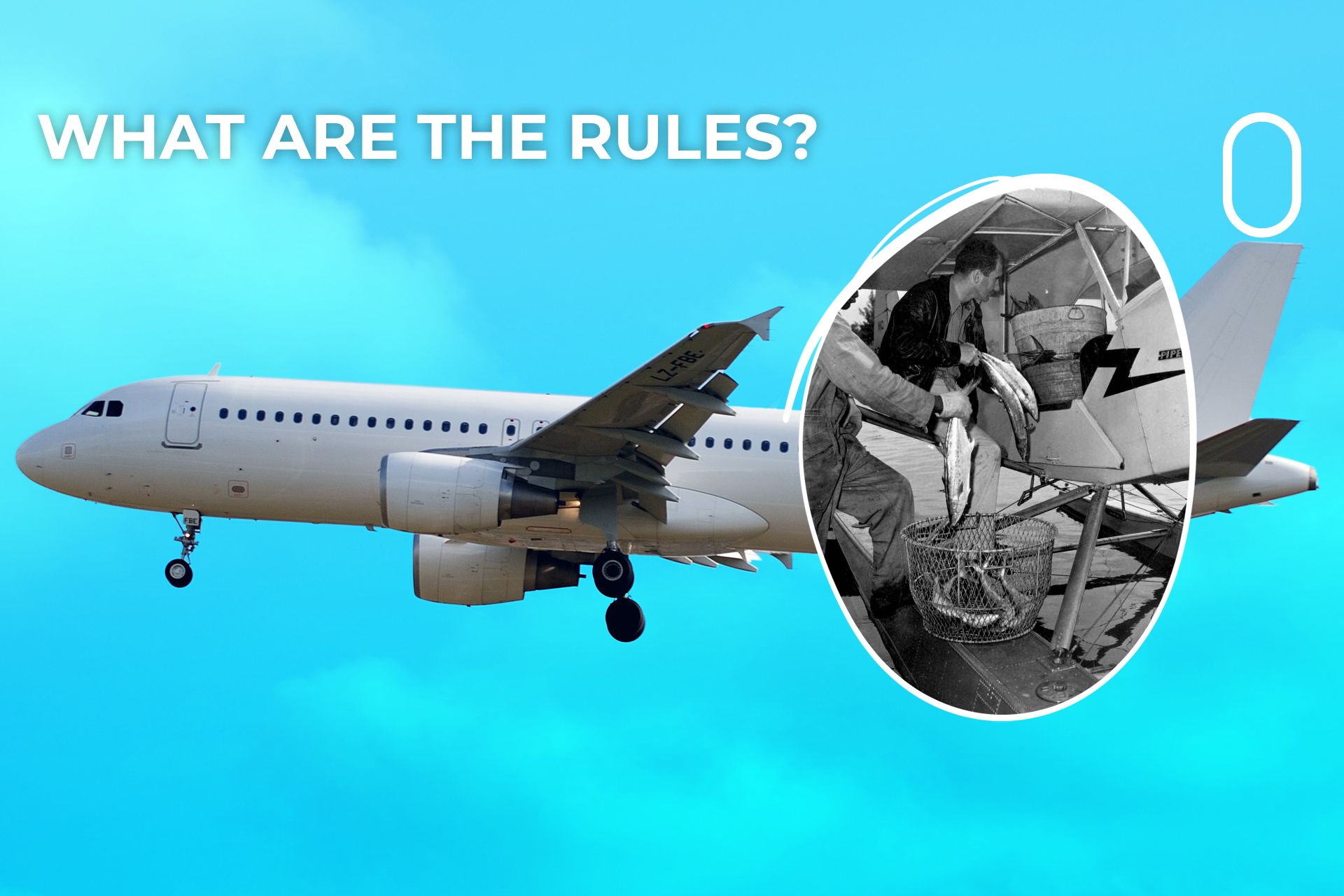 Airport security and immigration teams are no strangers to passengers bringing many food products, and there are clear guidelines on the most common items. Most solid, pre-packaged snacks are okay, while fresh fruits, vegetables, and pork could be challenging. But what if you've got a fresh catch from Alaska or the Faroe Islands?
Fortunately, for the most part, seafood is okay to fly – dead or alive. However, you must follow country guidelines and package it up properly. And regardless of what seafood you're bringing, even if the country allows importation, it's suggested to check in with your airline early.
How to bring seafood onboard in the US
According to the TSA, for all cooked seafood ranging from baked scallops to smoked salmon, as long as it's not in liquid, it's clear to fly in your carry-on or checked bag. However, if there is liquid, such as canned tuna, it must go in a checked bag or be left at home. For frozen fish and seafood kept on ice, ensure the packaging has excellent insulation; otherwise, if liquid water accumulates in a container over 3.4 ounces, TSA will not allow it to pass through security.
Some people use dry ice to keep frozen food products safe during flight, and seafood is no exception. All perishables stored around dry ice are safe to carry on or store in a checked bag, though the FAA limits each passenger to 5 pounds (2.26 kg) of dry ice, and it must be safely packaged and marked. Live seafood is also allowed to fly in the US, but you must use a clear plastic container and show the TSA officer during the security screening process.
This clearance breaks the usual rule of no carry-on containers with liquid exceeding 3.4 ounces, but the critical factor is that the seafood is visibly alive and moving. If your crab or halibut isn't moving, the TSA officer might assume the liquid is something other than water and not permit the package through security.
How about the EU?
Traveling around the EU with seafood is also generally painless. As long as they are for personal consumption, you can even take meat and dairy products and disease-free fruits and veggies as long as your trip never left the EU. When returning home from Greenland or the Faroe Islands, most fresh food products such as meat, dairy, honey, eggs, snails, and some shellfish have a 10 kg limit, but for fish, you can take as much back as you want.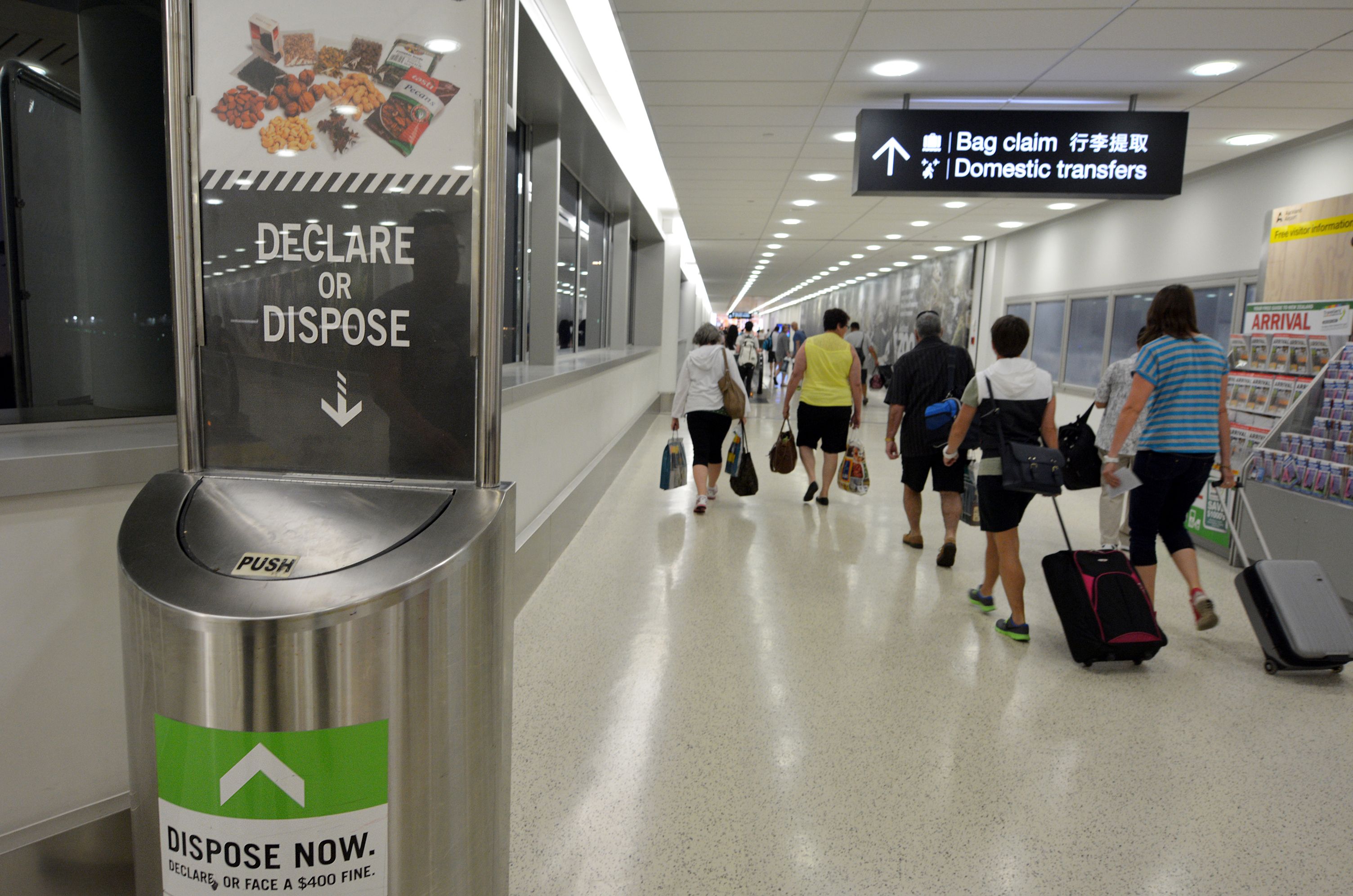 Photo: ChameleonsEye / Shutterstock
When returning from elsewhere, the rules are a bit different. According to EU regulations, each traveler may bring up to 20 kg of eviscerated fresh and prepared fish or fish products. However, if your catch includes one large fish at or over 20 kg, you may bring that single fish but no other seafood products.
And in the Pacific area?
Throughout Asia and Oceania, rules vary greatly. For example, China publishes a list of every permitted live or non-live aquatic animal by country. Meanwhile, to the south in Singapore, all seafood under 5 kg is allowed except frozen cooked crab and prawn meat, which is limited to 2kg, and oysters, which are limited to certain countries of origin. According to the Ministry for Primary Industries, you can bring nearly any dead seafood into New Zealand if the total is under 20 kg per person. Next door, Australian rules vary greatly depending on the type of seafood, how it's cut and prepared, and the weight of each animal or piece of fish.
Have you ever traveled by air with a restricted food item before? Are you curious about rules regarding another type of food product? Let us know in the comment section below.
Sources: TSA, EU, MPI New Zealand, DOA Australia
For more updates check below links and stay updated with News AKMI.
Life and Style || Lifetime Fitness || Automotive News || Tech News || Giant Bikes || Cool Cars || Food and Drinks

Source