Travel
Canadian Carriers Restore Pre-Pandemic Service To Spain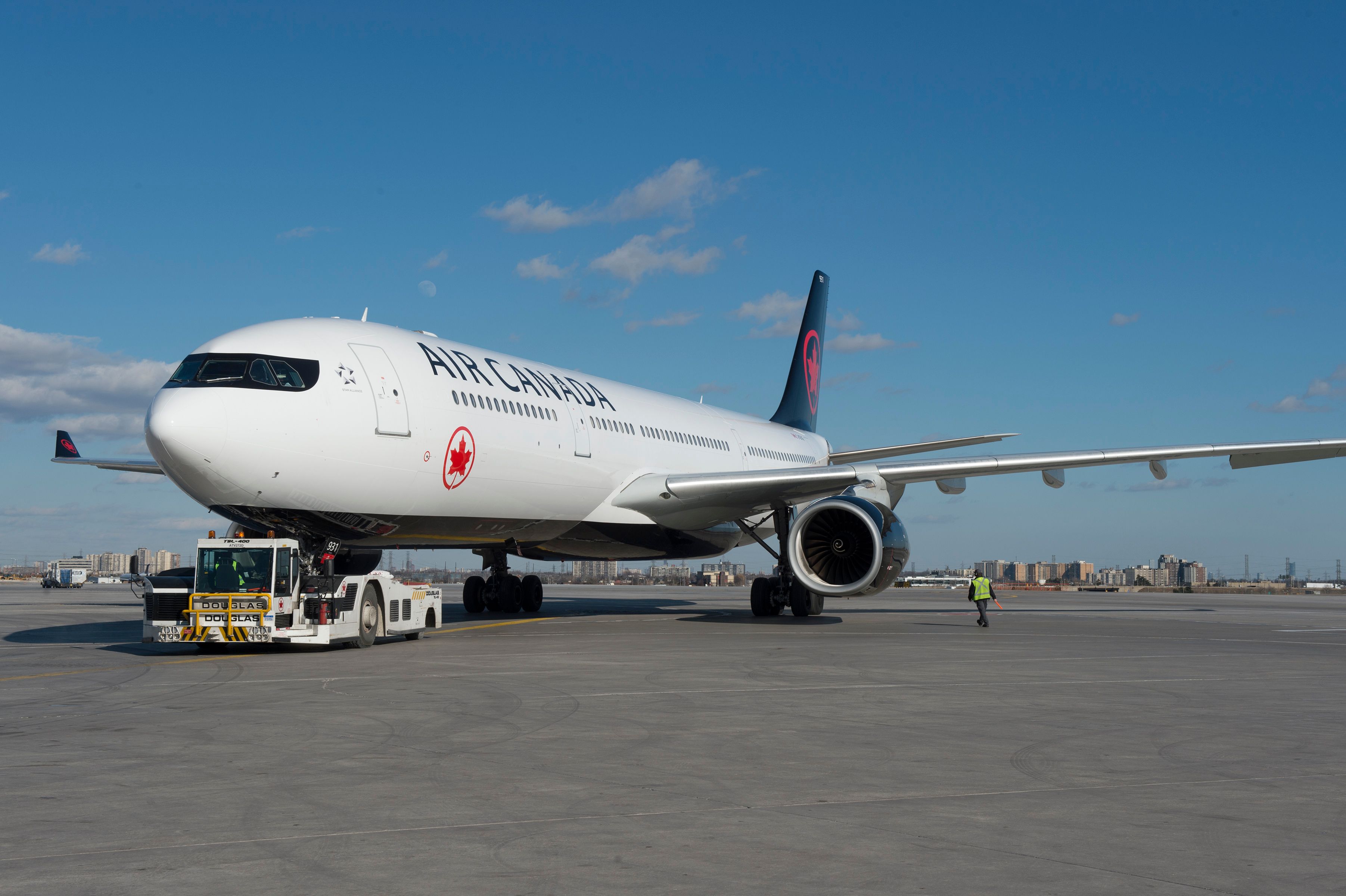 The government of Canada recently announced the easing of restrictions for many Canadians hoping to travel abroad. The revised measures and travel policies will come into effect on February 28th and will mainly benefit fully vaccinated travelers. With this news, Canada's largest long-haul airlines have resumed service to many destinations- with Spain being one key country for Summer 2022.
Canada's largest airlines set sights on Spain
Madrid, Barcelona, and Malaga- Canadian airlines are eager to take advantage of eased travel restrictions for the upcoming summer travel season. Aviacionline notes the following flights will comprise Canadian service to Spain:
Air Canada
Air Canada will commence service from Toronto to Barcelona from May 4th with a frequency of five flights per week (Monday, Thursday, Friday, Saturday, and Sunday). Utilizing an Airbus A330-300, flight details are as follows:
AC820 YYZ 20:10 – BCN 10:05+1
AC821 BCN 11:45 – YYZ 15:00
From May 6th, the airline will resume operations between Montreal and Barcelona with five flights per week (Tuesday, Wednesday, Friday, Saturday, and Sunday). These flights will also utilize the Airbus A330-300:
AC822 YUL 19:00 – BCN 08:20+1
AC823 BCN 13:15 – YUL 15:50
Finally, for the flag carrier, May 19th will see a resumption of year-round service between Toronto and Madrid. Again, this will have a five times weekly frequency (Monday, Tuesday, Wednesday, Thursday, and Sunday) using the Airbus A330-300:
AC820 YYZ 21:40 – MAD 11:05+1
AC821 MAD 12:45 – YYZ 15:20
Montreal and Toronto will be the two Canadian cities serving Spain for Air Canada. Photo: Air Canada
WestJet
Relatively new to the transatlantic market, Canada's second-largest carrier will only have one service to Spain. Flying from Toronto to Barcelona, the airline has planned a frequency of three times a week (Tuesday, Thursday, and Sunday) with a June 7th launch date. Using its flagship Boeing 787-9, flights will eventually increase to four times per week, with an additional service on Fridays.
WS14 YYZ 22:15 – BCN 11:50+1
WS15 BCN 13:50 – YYZ 16:30
WestJet's primary long-haul aircraft is the Boeing 787-9. Photo: WestJet
Air Transat
Almost acquired by Air Canada in a long and drawn-out process between 2019 and 2021, the Quebec-based leisure operator will remain independent and compete against its fellow Canadian rivals. The airline will see a number of services to Spain.
One of the earliest services to resume, Air Transat will connect Montreal to Madrid from April 5th with its relatively new Airbus A321LR. Beginning with a once-weekly service on Tuesdays, this will increase further into the summer. From June 12th, this will rise to thrice-weekly with additional services on Friday and Sunday:
Flight TS254 YUL 21:50 – MAD 10:45+1
Flight TS261 MAD 12:30 – YUL 14:30
Air Transat will also fly between Montreal and Barcelona beginning on April 13th. Using the Airbus A330-200, this will have a once-weekly frequency with flights on Wednesdays. However, this will rise to three times per week from June 7th, operating Monday, Wednesday, and Fridays.
TS260 YUL 22:00 – BCN 11:15+1
TS261 BCN 13:15 – YUL 15:40
Flying between Toronto and Barcelona, Air Transat will kick off the seasonal service from May 3rd. This will see a modest frequency of two flights per week (Tuesday and Saturday) using its Airbus A330-200.
Flight TS248 YYZ 22:35 – BCN 12:25+1
Flight TS249 BCN 14:05 – YYZ 17:15
Finally, for Air Transat, we have an exclusive leisure route between Montreal and Malaga. This year-round service is actually already flying. Using the Airbus A321LR, this sees a frequency of twice a week (Tuesdays and Saturdays). While frequency should remain constant, the airline is expected to up-size the aircraft to an Airbus A330-200 in June.
Flight TS384 YUL 23:40 – AGP 12:40+1
Flight TS385 AGP 14:25 – YUL 16:20
Welcome news for airlines
Canadian carriers were quick to respond to the positive news coming from Ottawa in the past week. Angela Avery, WestJet's Executive Vice-President of External Affairs, called the removal of travel barriers for fully-vaccinated travelers and families "a positive step forward for our industry," adding that the airline has "been advocating tirelessly for these changes" on behalf of its guests and communities.
Over at the nation's largest carrier, Mark Galardo, Senior Vice President of Network Planning and Revenue Management at Air Canada, called the news "very exciting" for airline customers. Galardo went on, saying, "especially now that Omicron is behind us, countries are reopening, and border measures are being eased around the world for fully vaccinated travelers."
Starting this coming week, fully vaccinated travelers returning (or arriving) into Canada need only submit a rapid antigen test rather than the more costly PCR test.
Will you be flying between Canada and Spain in the coming months? Share your plans by leaving a comment.
Trainer Aircraft Fatally Crashes In Telangana
Relevant authorities will launch an investigation to determine the cause of the crash.
Read Next
About The Author
For more updates check below links and stay updated with News AKMI.
Life and Style || Lifetime Fitness || Automotive News || Tech News || Giant Bikes || Cool Cars || Food and Drinks

Source