Travel
Concorde Routes: Where Did The Supersonic Jet Fly?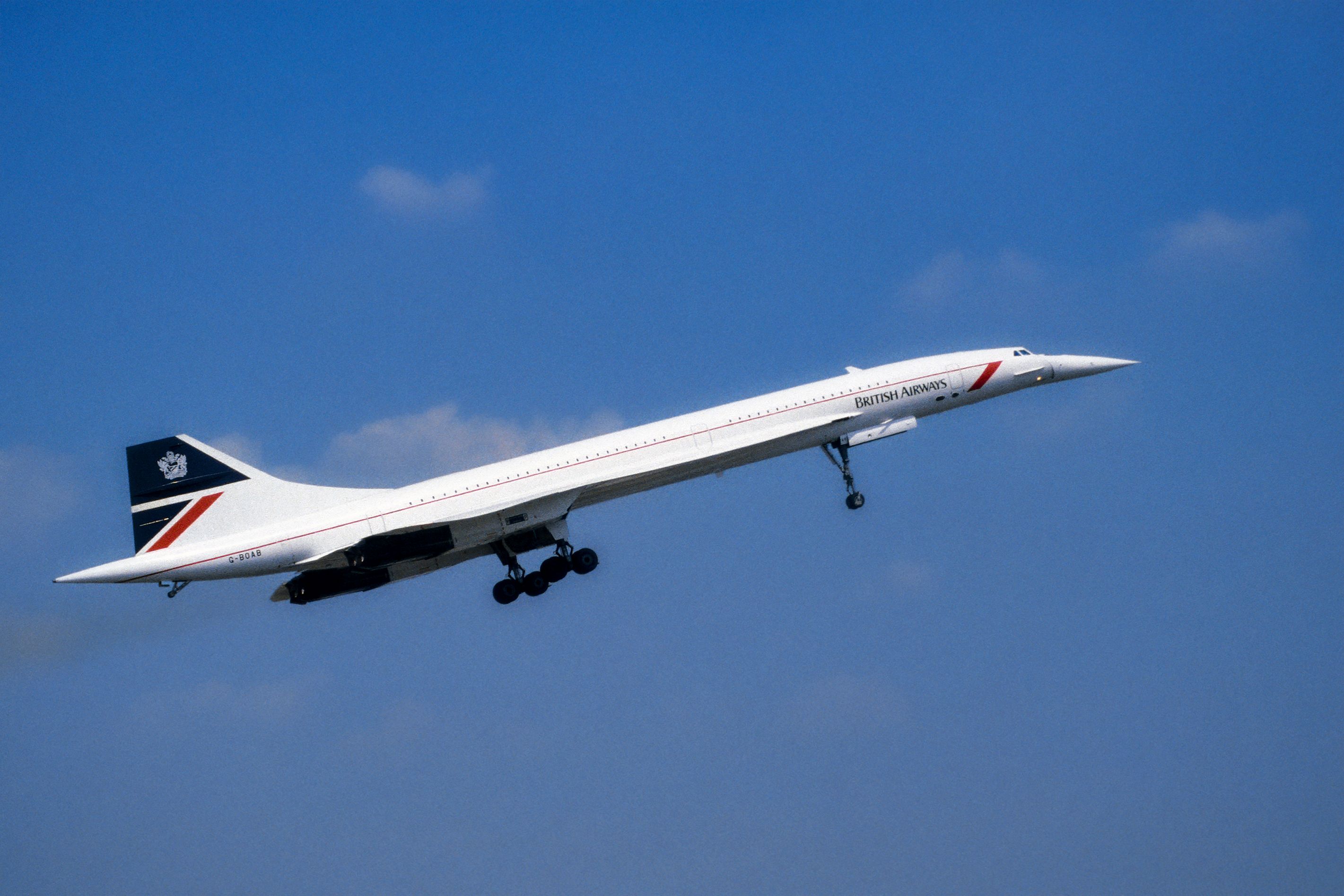 Concorde is remembered for many things, such as its supersonic flights, its style, and its flagship services from Europe to New York. This is not the only place it flew to, however. This article takes a quick look at many of the other locations regularly, or just occasionally, served by Concorde.
Concorde flew from 1976 to 2003
Concorde is arguably best remembered for its regular services between London and New York with British Airways. BA001 and BA002 (from London) could complete the flight in around three hours – half the current time. Air France also flew this as a flagship route from Paris to New York.
New York became the most regular service, but it was certainly not the only one, or even the first. Concorde was operated by two airlines, British Airways and Air France (although many more airlines originally placed options for Concorde). These two airlines flew their six Concorde aircraft to several destinations. We look here at the routes each airline operated.
British Airways' Concorde routes
London to Bahrain was the first route operated by British Airways, starting in January 1976. This was the start of commercial scheduled services, although prototype aircraft had actually started flying in 1969. There were many test flights and several global tours of the aircraft before commercial service. This first Bahrain route carried on until 1980, soon with an extension to Singapore.
G-BOAA operated the first commercial flight from Heathrow to Bahrain. Photo: British Airways
Stay informed: Sign up for our daily and weekly aviation news digests.
Flights to the United States were desired at this time but were banned by US congress due to concerns with the sonic boom they created. This was lifted in May 1976 with permission from the US Secretary of Transportation for flights to land at Washington Dulles International Airport. This became Concorde's first destination in the US, with a thrice-weekly service starting on May 24th, 1976.
It was not until November 1977 that noise restrictions were lifted for New York, and a daily service to New York JFK then began on November 22nd, 1977. Between 1984 and 1991, a thrice-weekly service flew to Miami via Washington.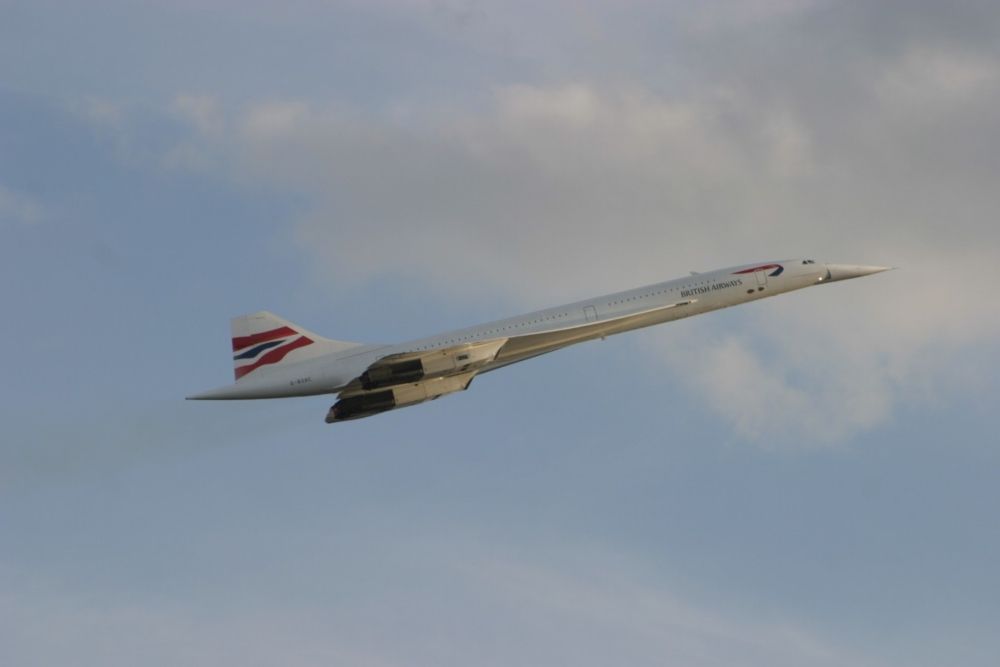 British Airways Concorde services operated to New York, Washington, Miami and (in partnership) Dallas. Photo: British Airways
The airline industry is always full of new developments! What aviation news will you check out next?
Dallas was a surprising US destination served between 1978 and 1980. Braniff International Airways operated Concorde services, flying subsonic, between Dallas and Washington Dulles, where British Airways or Air France then took over onward European flights. Eventually, though, this was found not to be profitable.
The other long-served location by British Airways was Barbados. Flights from London to Grantley Adams International Airport operated on Saturdays during summer and winter. This route operated from 1987 until retirement in 2003.
Flying to Asia with Singapore Airlines
British Airways also operated Concorde to Singapore. This was a joint service with Singapore Airlines (and featured a dual-livery painted aircraft). It operated from 1977 on and off until 1980, with a stop in Bahrain.
It suffered various routing various issues (including noise complaints in Malaysia and lack of permission to fly supersonic in Indian airspace) that led to its cancelation. The aircraft used for this service (G-BOAD) can be seen today at the Intrepid Sea-Air-Space Museum in New York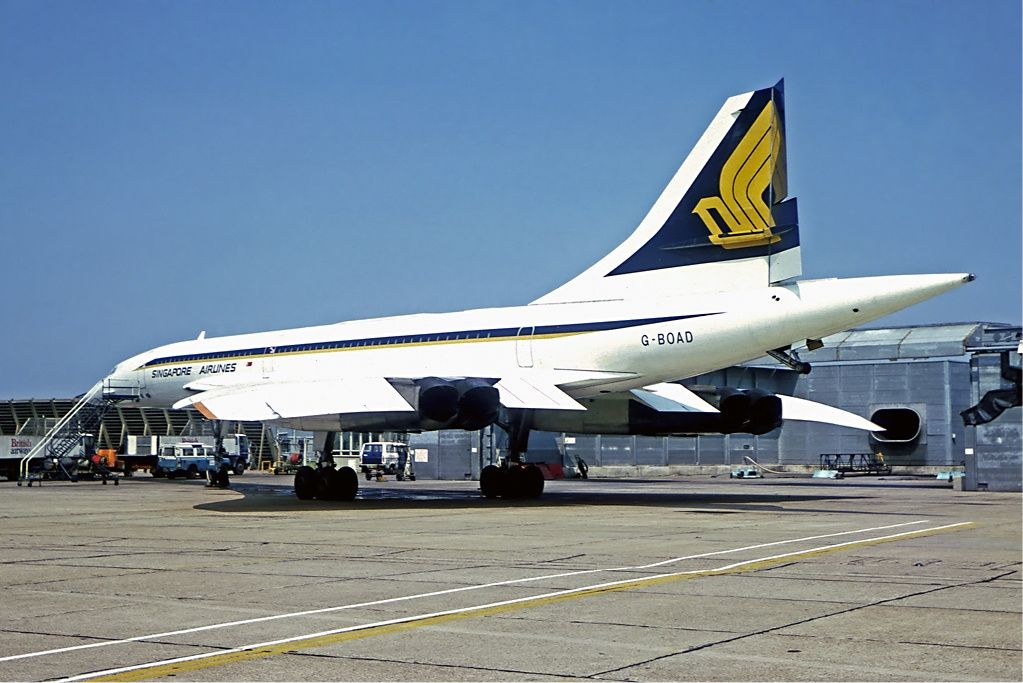 Air France's Concorde routes
Air France began commercial Concorde flights at the same time as British Airways: January 1976. Its first route was from Paris to Rio de Janeiro, via Dakar. With the lifting of noise pollution-related restrictions in the US later in 1976, Air France started services between Paris and Washington Dulles International Airport, like BA.
Air France flew this route until 1982 (British Airways continued until 1994). And, also much like British Airways, it began its New York JFK service as soon as noise restrictions were lifted in 1977.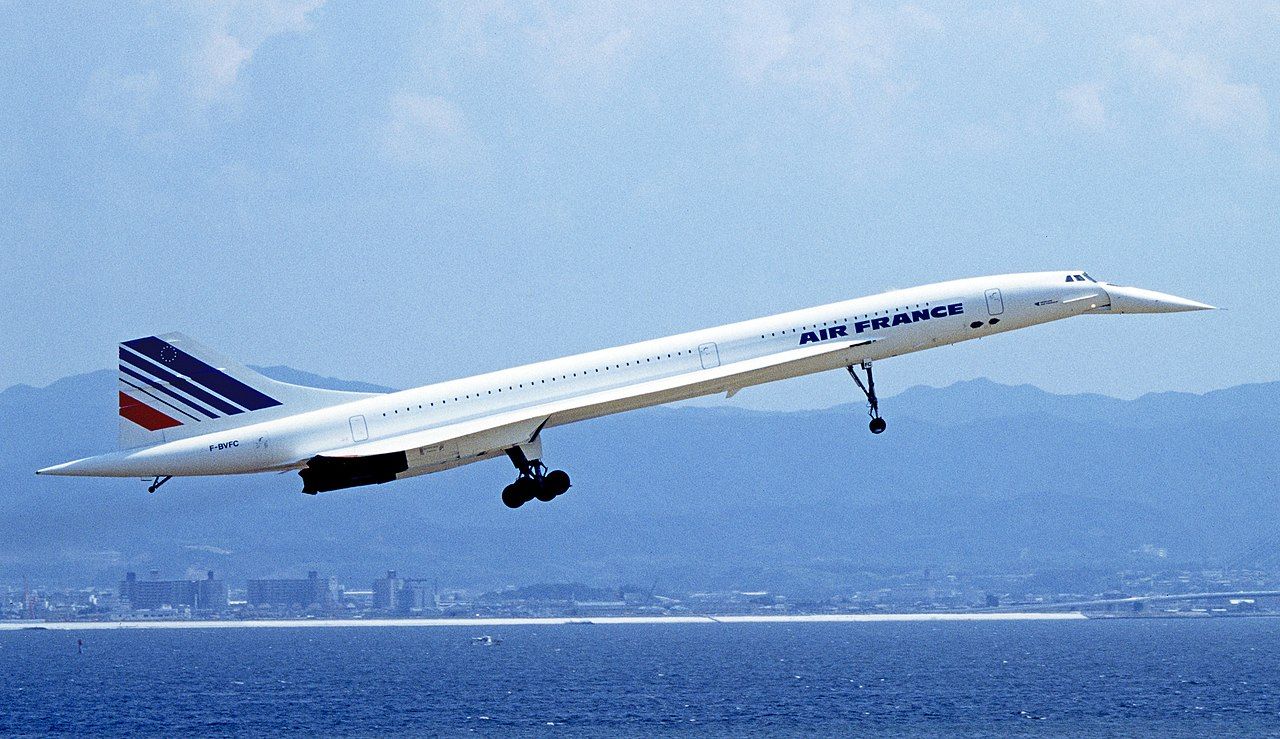 More services to South America
Air France served various South American destinations, usually coinciding with boom periods (mostly oil-related) and then stopping when times got tougher. Due to its limited range, these all flew via another location for refueling.
Paris to Caracas, Venezuela via the Azores began in April 1976. Between 1978 and 1982, also Air France also operated a twice-weekly service to Mexico City (via Washington).
Charter services took it to other places
Although the only scheduled services were mostly operated by British Airways and Air France, Concorde was also regularly leased out for other flights. According to the enthusiasts' website Concorde SST, British Airways operated around 300 of these charters each year. Air France did the same, and together these charters took Concorde to many different destinations.
There was a wide variety of charters, including round-the-world charters, supersonic 'experience' flights, and flights for special events (including the opening of the Epcot Centre near Orlando). And other airlines partnered for charters, including, for example, Iran Air to Tehran. There were even regular charters in the UK from Exeter Airport between 1998 and 2000.
The next supersonic flights
Concorde was retired in 2003, and there has been no commercial supersonic flight since then. We will hopefully soon its return, though, with a number of supersonic aircraft proposed and under development. The furthest forward is the Boom Overture – with orders now from United Airlines and American Airlines.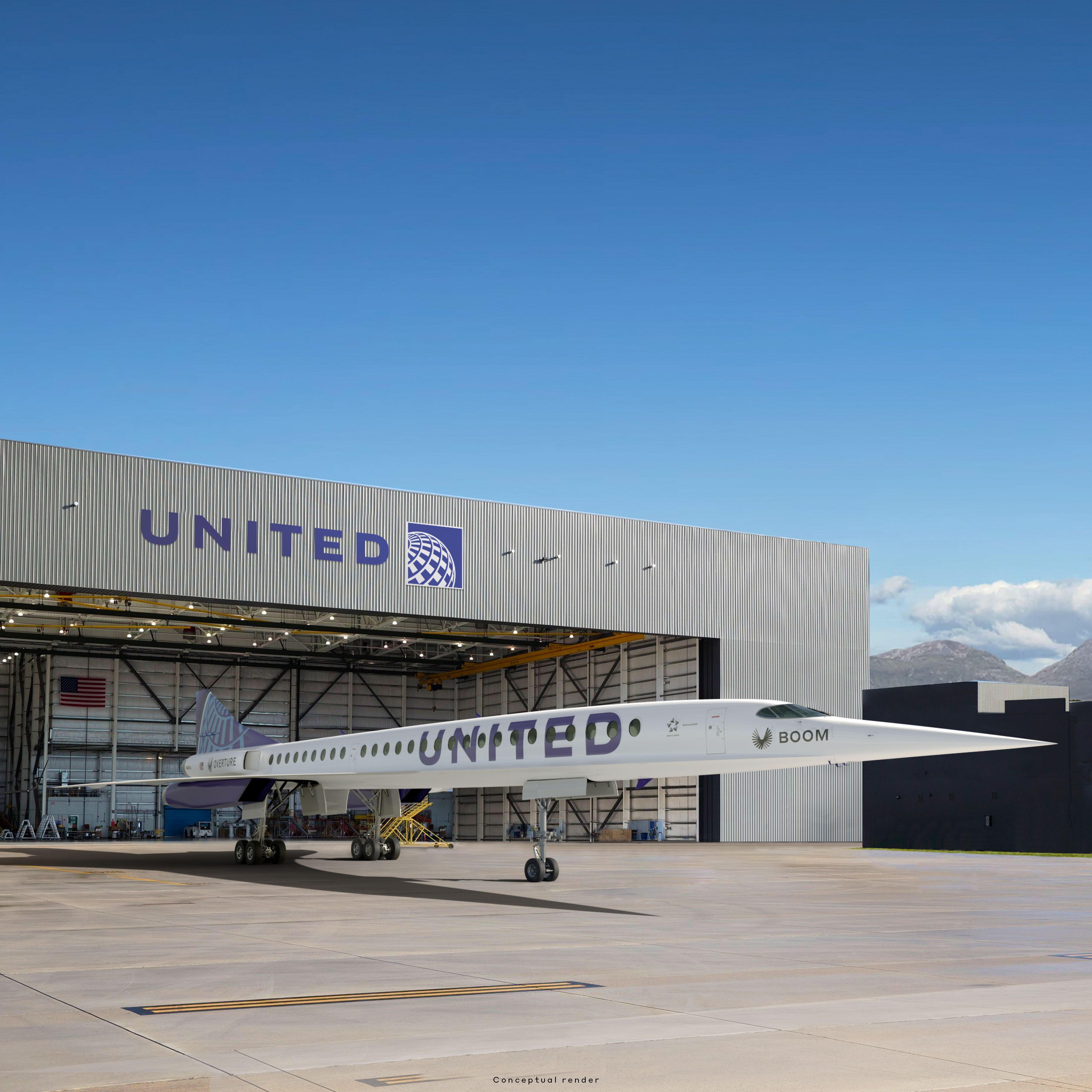 Photo: Boom Supersonic
The major limitation of not flying supersonic over land will continue to restrict its routes. With this, we are not likely to see big changes from the main routes operated by Concorde. Transatlantic will no doubt remain key. Future aircraft being developed may get around this with aims to quieten the boom, but we are not there yet.
As for the Overture, there are a number of possible routes. United Airlines, for example, is likely to fly its aircraft from east coast hubs to key European cities. Newark to London Heathrow would be a likely option, as would flights from Dulles to Paris or Frankfurt. Anything much further afield (including the US west coast) is unlikely, given not just the sonic boom issues but the aircraft range.
Would you like to discuss anything about Concorde's route network? Were you lucky enough to fly it, and where from/to? Feel free to discuss in the comments section.
For more updates check below links and stay updated with News AKMI.
Life and Style || Lifetime Fitness || Automotive News || Tech News || Giant Bikes || Cool Cars || Food and Drinks

Source