Travel
How Aviation And Tourism Are Intrinsically Linked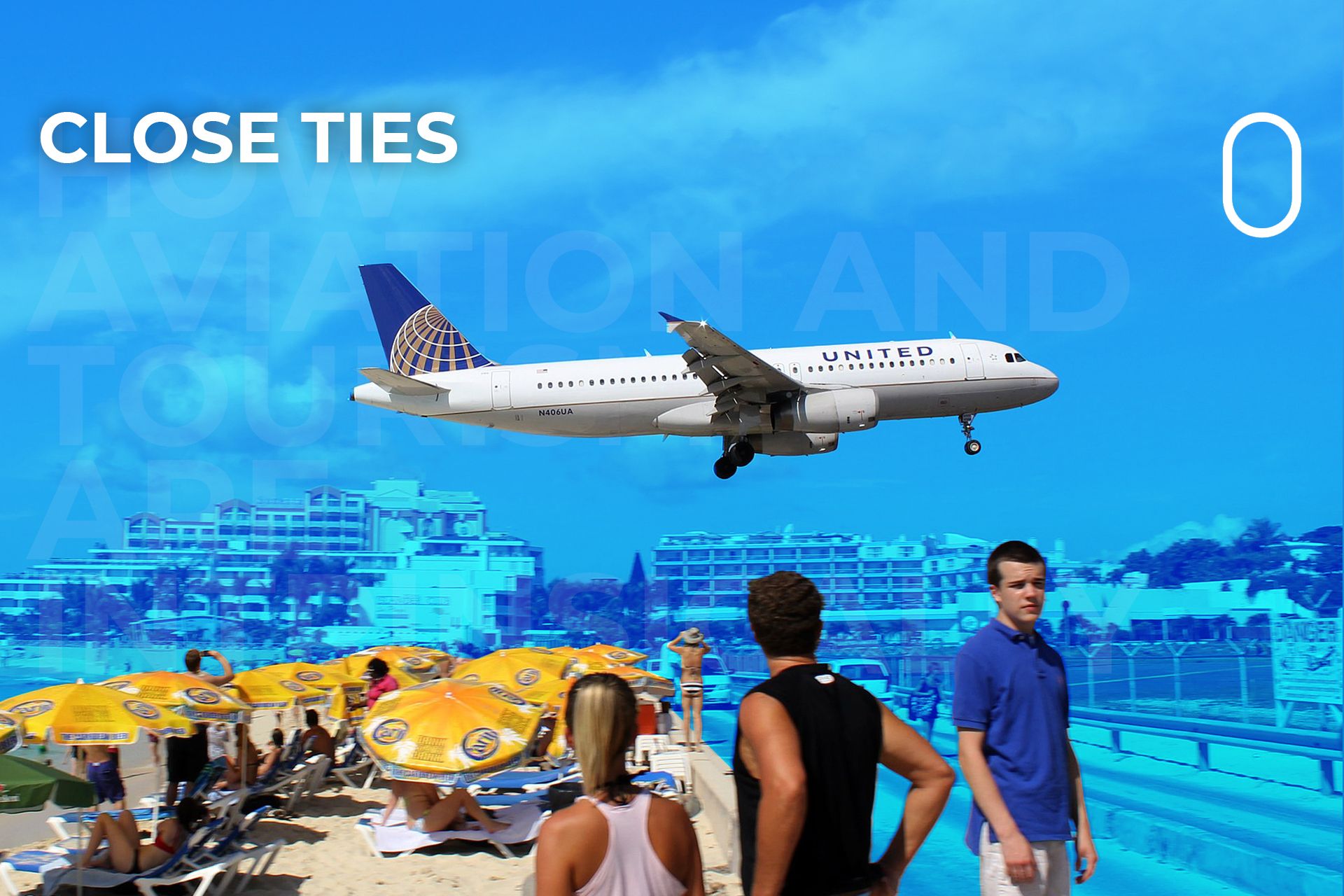 The COVID-19 pandemic has exposed many things in the world, such as the trust – or mistrust – people have in their government, how valuable technology is when faced with month-long lockdowns, and even the long-term impacts working from home can have on a company and employees. On September 27th, it was World Tourism Day, and one thing is clear: the global health crisis further revealed that aviation and tourism are fragile without each other, and cannot thrive alone.
The beginning of global tourism
Before the Jet Age, specifically before the late 1950s, air travel was primarily for business and first-class travelers or the military. Tourism travel was predominantly done by boat or train, and even then, it wasn't very easy for families to travel to another country on a whim due to the lengthy process. But, with the rise of jets offering cheaper seats, it became more accessible for people to visit other places, thus booming international tourism.
Nonetheless, the industry had humble beginnings. The first scheduled commercial flight occurred on New Year's Day in 1914, flying from St. Petersburg to Tampa in Florida, traveling around 17 miles (27 kilometers). The flight was with the St. Petersburg-Tampa Airboat Line airline, and the aircraft was known as a Benoist Airboat Model XIV, no. 43, the International Air Transport Association (IATA) described.
However, it wouldn't be until decades later that commercial flight took off. In 1935, the Douglas DC-3 came into play after American Airlines wanted a larger aircraft for more passengers. It then became well known during World War II as it transported military personnel, flew from coast to coast and was heralded as the first profitable passenger aircraft. Following the war, a rise in propeller aircraft led to a new boom in tourism flights.
A Douglas DC-3 of North Central Airlines in flight.

Photo: Getty Images
Many aircraft became fundamental to the beginning of air travel, such as the de Havilland Comet, the first passenger commercial jetliner, and the Boeing 707, the first jetliner produced by the American company in 1957. However, the 747 took air travel to another level in 1970 by being the first-ever widebody aircraft. It could carry more people, making travel cheaper and accessible beyond the wealthy.
Tourism and aviation today
While the pandemic has interrupted the travel industry's growth, its numbers in previous years show a significant rise from the beginning of the jet age. In 2019, the total number of passengers carried on scheduled air services was 4.5 billion, 3.6% higher than the previous year, the International Civil Aviation Organization (ICAO) said.
However, the two industries – under the umbrella of travel – are intrinsically linked. Tourism relies on aviation to bring in visitors, and aviation relies on tourism to generate demand and fill seats. Specifically, some nations, especially islands like Indonesia, rely on air transportation to attract visitors due to some of their inaccessible destinations. Many developing countries also require a burgeoning tourism industry to maintain a steady economy driven by accessible air transport.
According to Aviation Benefits Beyond Borders, a Switzerland-based organization promoting the air travel industry, around 7.7 million people in Africa are employed because of the arrival of international visitors, primarily traveling by air. In 2018, Africa recorded $44 billion from the tourism industry contributed to its GDP.
The organization also notes that the industries combined contribute to over 44.8 million jobs across the globe, including direct, indirect, and induced employment.
The numbers are clear. Tourism and aviation undeniably need each other to thrive, and it is only set to grow in the coming decade.
Excluding Boeing 720s, a total of 865 707s were produced. Photo: Getty Images
The pandemic
It is widely known the pandemic impacted the aviation industry more than others. With passenger numbers plummeting over 80% compared to previous years and airlines experiencing steep profit losses, tourism and aviation were – and still – at one of their lowest points in history.
But, as the two sectors fell together, they must also return to pre-pandemic levels together. In May 2022, the UN World Tourism Organization (UNWTO) Regional Office for the Middle East met to discuss post-pandemic recovery. ICAO Secretary General Dr. Fang Lui highlighted the importance of synergizing aviation and tourism. Dr. Lui said:
"As we consider the priorities of governments with respect to sustainability and innovation in aviation and tourism, we must also recognize the strong interdependence between these two sectors and holistically appreciate why regulators and authorities are so invested in enabling new technologies, fuels and operations today."
Dr. Fang Lui emphasized that the aviation industry needs to accelerate innovations in digitization, unmanned aerial vehicles, and AI to drive tourism and create more jobs, especially after the pandemic.
"For a sustainable recovery from the COVID-19 crisis," Dr. Liu stated, "maximizing and balancing the benefits of tourism and air transport requires enabling regulatory environments, coherent policies, quality infrastructure, and comprehensive strategies to fully leverage the benefits offered by technological advances."
The World Travel and Tourism Council agrees with this principle to develop 'tourism for tomorrow' by utilizing technology and the latest innovative solutions to drive both industries.
Looking at the pandemic, it is critical to look at some places that solely require air transport for their tourism, like the largest island country in the world, Indonesia. While its domestic market is growing again, its global rebound has been far slower than others – along with many Asia-Pacific nations – and therefore stunting its tourism recovery.
A new Indonesian company founded in 2020 called Sama Sama Seaplanes will fly tourists to remote islands in a Cessna Caravan EX amphibious aircraft. Photo:
Sama Sama Seaplanes 
The nation had to grapple with the loss and find new ways of attracting tourists. In late 2020, Indonesia announced plans to utilize seaplanes more frequently to support tourism on its islands. Seaplanes will increase accessibility in tourist attraction areas that do not have airport infrastructure and cannot take commercial plane landings. Strengthening the use of seaplanes could also help Indonesia not rely on commercial aircraft for tourism in future events like this.
Sources: ICAO, IATA, Aviation Beyond Border Benefits
For more updates check below links and stay updated with News AKMI.
Life and Style || Lifetime Fitness || Automotive News || Tech News || Giant Bikes || Cool Cars || Food and Drinks

Source