Travel
Mahan Air Airbus A340 Receives Bomb Threat Over India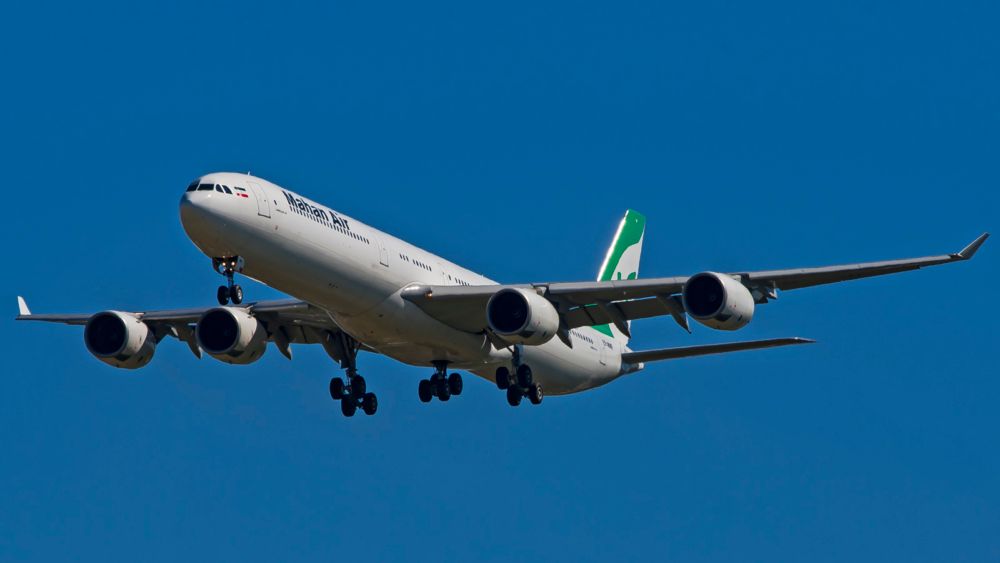 A Mahan Air Airbus A340-600 received a bomb threat while flying over India today. The flight, W581, was on route from Tehran to Guangzhou when the incident occurred. It had taken off from Tehran just after 04:00 this morning, and was scheduled to arrive in Guangzhou at approximately 16:00.
As the aircraft entered Indian airspace, the pilot contacted air traffic control to report the receiving of a bomb threat. The crew requested a landing at Delhi Airport, entering a holding pattern as they awaited clearance.
However, the Delhi Anti Terrorism Squad (ATS) refused landing at Delhi for security reasons. The airplane made three separate holding circles while it was waiting for a solution, but the ATS would not budge.
The airplane completed three circuits while holding for permission to land at Delhi. Photo:
FlightRadar24.com
Pilots passed up Jaipur
According to ANI, the crew were given an alternative to land at Jaipur Airport, around 100 km (60 miles) to the south. However, the crew refused to land here, and instead continued on their path to China. The Indian Air Force (IAF) told ZeeNews,
"The aircraft was offered the option to land at Jaipur & then, at Chandigarh. However, the pilot declared his unwillingness to divert to either of the two airports. After a while, intimation was received from Tehran to disregard the bomb scare, following which, the aircraft continued on its journey towards its final destination."
However, the IAF was not letting the plane carry on without supervision. As well as being closely followed on radar, the IAF scrambled its Su-30MKI fighter jets from both Punjab and Jodhpur bases to intercept the plane and escort it out of Indian airspace.
Around four and a half hours after passing Delhi, the A340 touched down safely in Guangzhou. Although it seems like it was probably a hoax, passengers shared video footage of a heavy emergency services response when the plane touched down in China. Fire trucks, police and ambulances can be seen lining the runway, with passengers deplaned at a remote location far away from the terminal.
Scares in the skies
The past few weeks have seen a flurry of bomb threats onboard commercial aircraft. A few days ago, a UPS Boeing 747-8F was forced to divert to Keflavik in Iceland after it received a threat. Just 24 hours before that, a Singapore Airlines A350 had a fighter jet escort into SIN after a passenger on board claimed to have a bomb in their luggage.
Prior to that, an Aerolineas Argentinas 737 MAX had a hoax bomb threat in Buenos Aires in mid-September, and in August, two separate incidents were reported by IndiGo, both of which turned out to be hoaxes.
In all cases so far, the threats have turned out to be pranks, with no explosives found on board and all people on the flights safely evacuated. However, there is never a time when the threat of a bomb on a flight should not be taken seriously, so all threats are treated with the utmost caution and will ultimately lead to emergency landings and disruption for the passengers on board.
Why this sudden trend for bomb hoaxes? Let us know your thoughts in the comments.
For more updates check below links and stay updated with News AKMI.
Life and Style || Lifetime Fitness || Automotive News || Tech News || Giant Bikes || Cool Cars || Food and Drinks

Source