Travel
Nearly 300 Aircraft: The JetBlue Fleet In 2023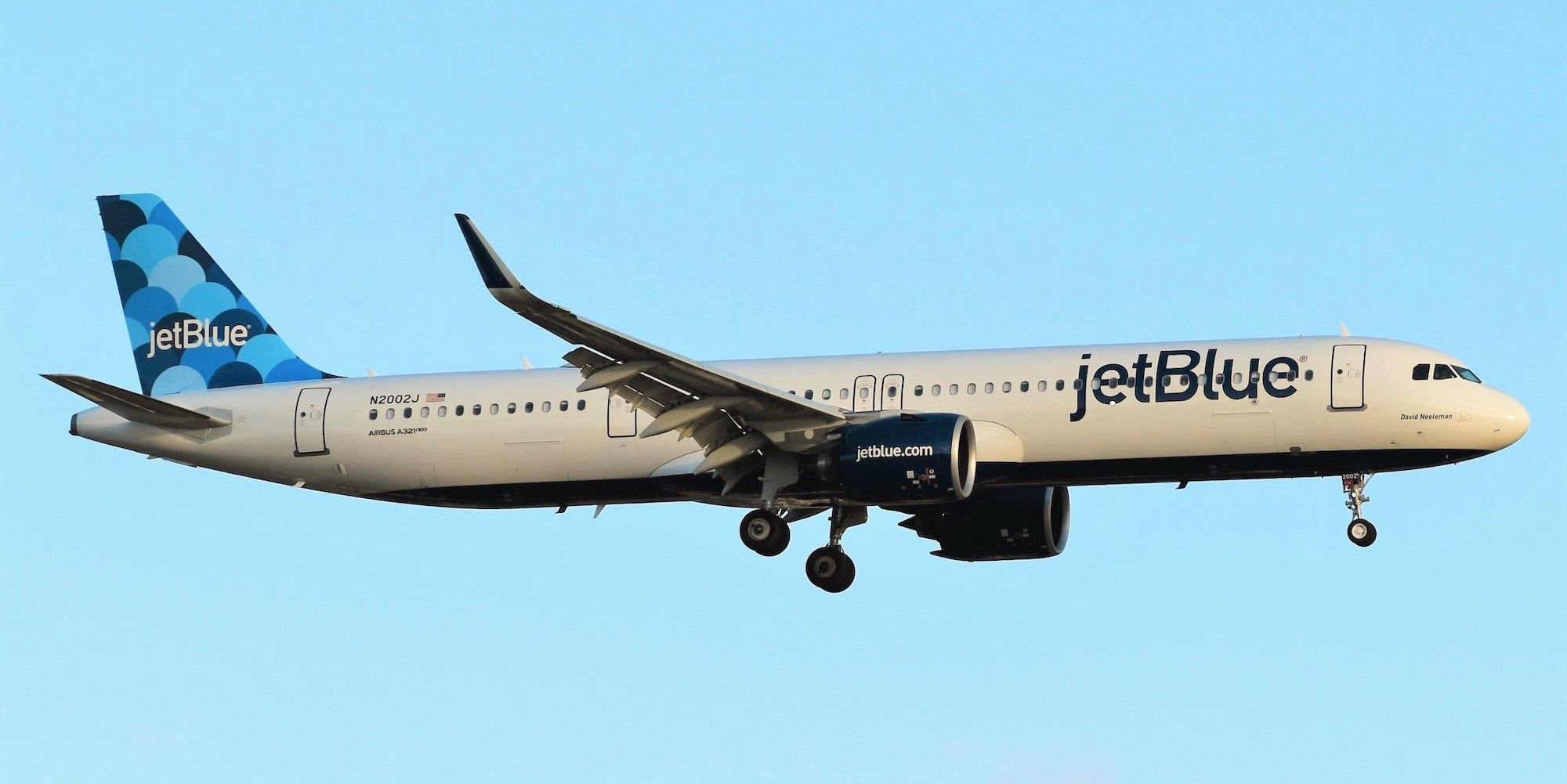 When it comes to passengers carried, JetBlue was the 6th-largest airline in the Untied States. The carrier placed just behind 5th place Alaska and ahead of Spirit in 7th. When it comes to fleet size, the carrier, and its 280 aircraft rank 8th in the country. Today, we examine the JetBlue fleet in greater detail, and how it is modernizing its collection of aircraft to offer more capacity, travel longer distances, and be more efficient.
The JetBlue fleet at a glance
According to data from Planespotters.net and accurate as of late-March 2023, JetBlue's fleet of 280 aircraft is as follows:
A220-300: 15
A320-200: 130
A321-200: 63
A321neo: 24
ERJ-190 (E190): 48
As you can see, the airline is mainly comprised of Airbus aircraft from the A220 and A320 family. The A321s have various configurations, but the airline's highest-density layout allows for 200 passengers in a single class. When it comes to the airline's smallest aircraft, the Embraer E190s are fitted with a single-class layout of 100 seats.
All JetBlue planes have names
All of JetBlue's aircraft have nicknames assigned to them. But while some airlines name their aircraft after locations in their home country (SWISS, Lufthansa, Air France) and others after locations around the world (KLM), JetBlue's naming theme is on the more whimsical side.
In fact, the overwhelming majority of JetBlue aircraft are names and phrases which include the word 'blue,' or have been modified to include the word 'blue.' Examples include:
"I'm With Blue"
"Deja Blue"
"Lady In Blue"
and "To Blue Beginnings"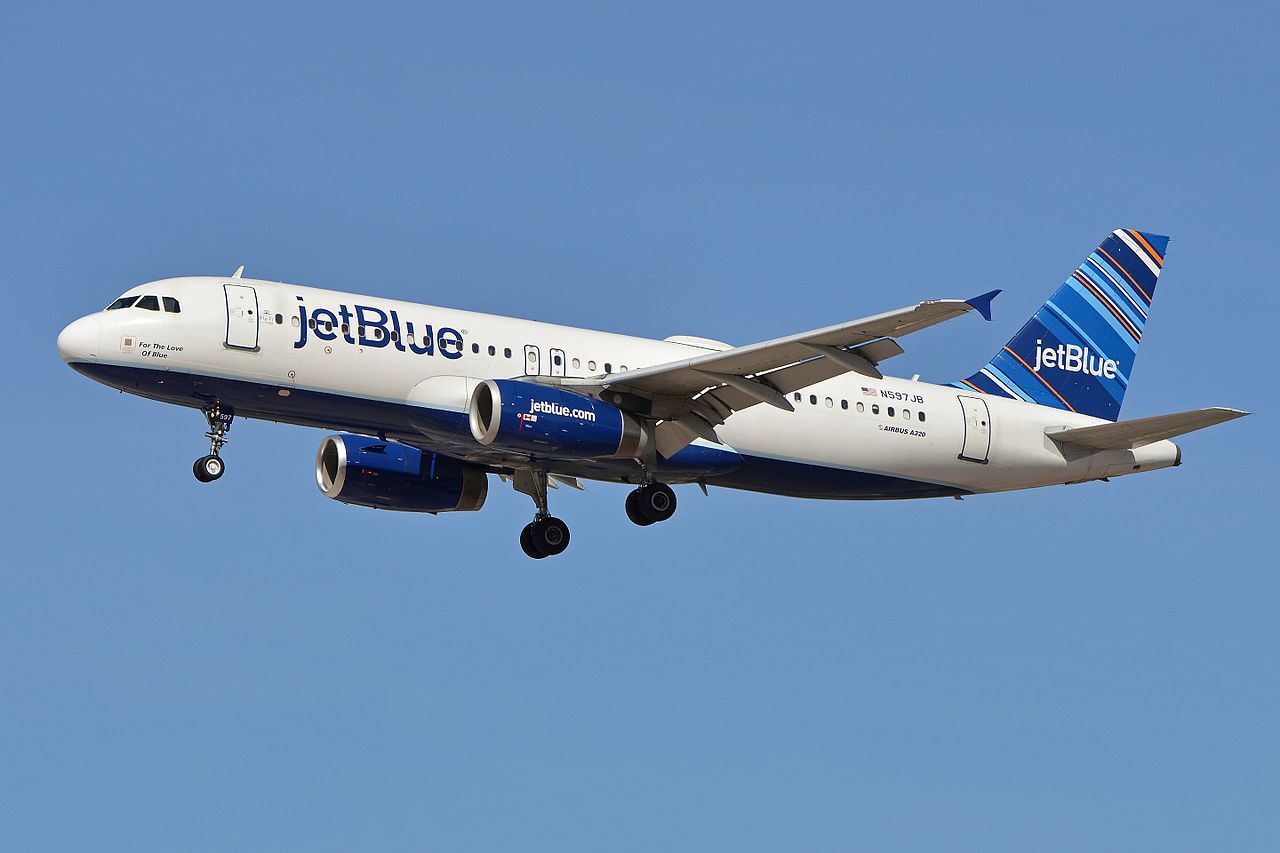 There are also a few jets with the word 'azul' as part of their name – which means blue in both Spanish and Portuguese. Additionally, there are a few jet nicknames that deviate from the trend as they honor people that the airline has deemed are aircraft-name worthy. Examples include the A220 named "Rob Dewar," the Canadian engineer who played a major part in designing the A220 when it was still the CSeries, as well as an E190 named Luiz F. Kahl. The late Mr Kahl, as the Chairman of the Board of the Niagara Frontier Transportation Authority in Western New York State, was instrumental JetBlue establishing operations in New York State. There's also an E190 with the fun and somewhat lengthy name of "My Other Ride Is A JetBlue A320."
All of this is likely to show travelers that the airline has a fun and young spirit as well as a good sense of humor. But what do you think of this theme for the carrier's aircraft nicknames?
In with the A220, out with the E190
In July 2018, JetBlue placed an order for 60 A220-300s. The following year, the airline would exercise options and increase its commitment by another 10 A220s. Then, in 2022, it exercised more options and added another 30 jets to its order book, making for a total of 100 A220-300s. Clearly, the airline is happy with the type.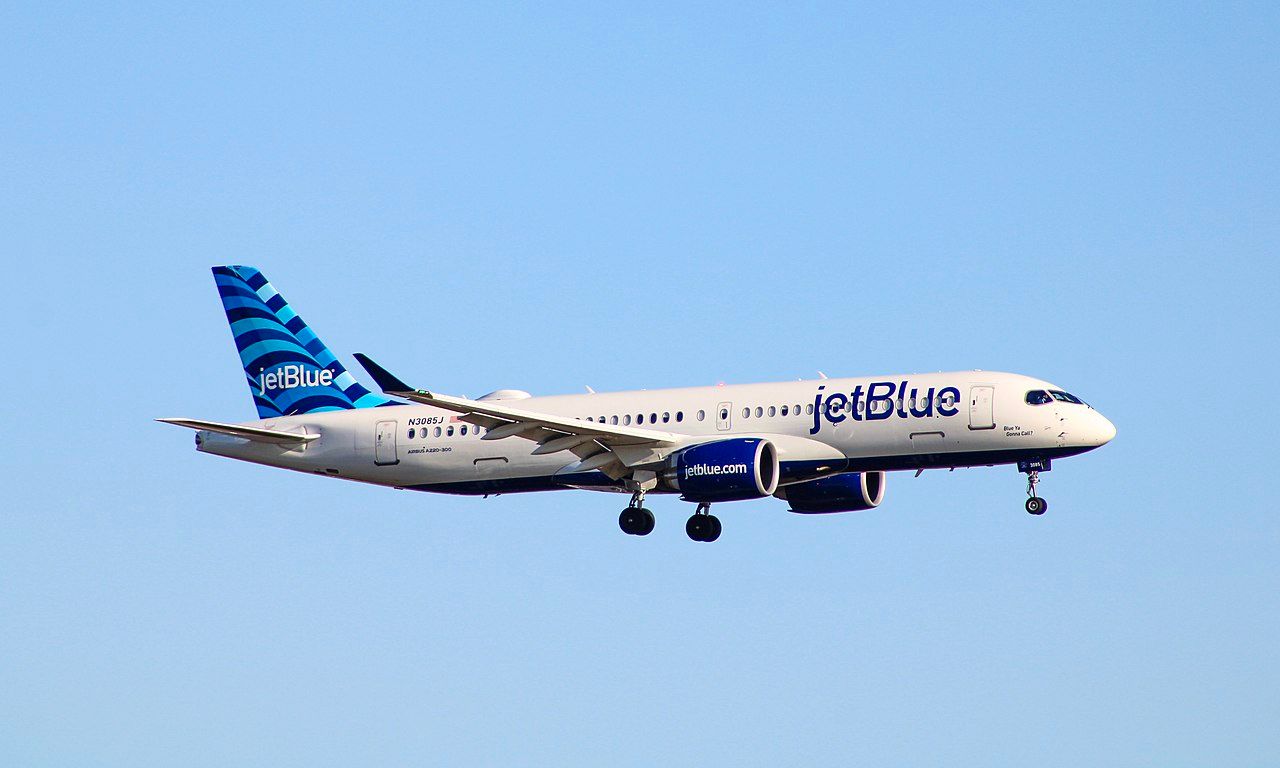 The A220s are partially meant to replace the airline's older E190 fleet. As Nasdaq notes, the E190s have higher maintenance costs and subpar fuel efficiency. The sources also notes that the A220-300 has similar per-trip operating costs as the E190, but since it holds 40 more seats, it equates to a near 30% reduction in direct operating costs per seat.
To date, JetBlue has retired 15 E190s – which precisely align with the 15 A220s it has so far taken delivery of. Thus, it appears that the airline is employing a one-in-one-out strategy as A220s gradually replace the Embraer jets.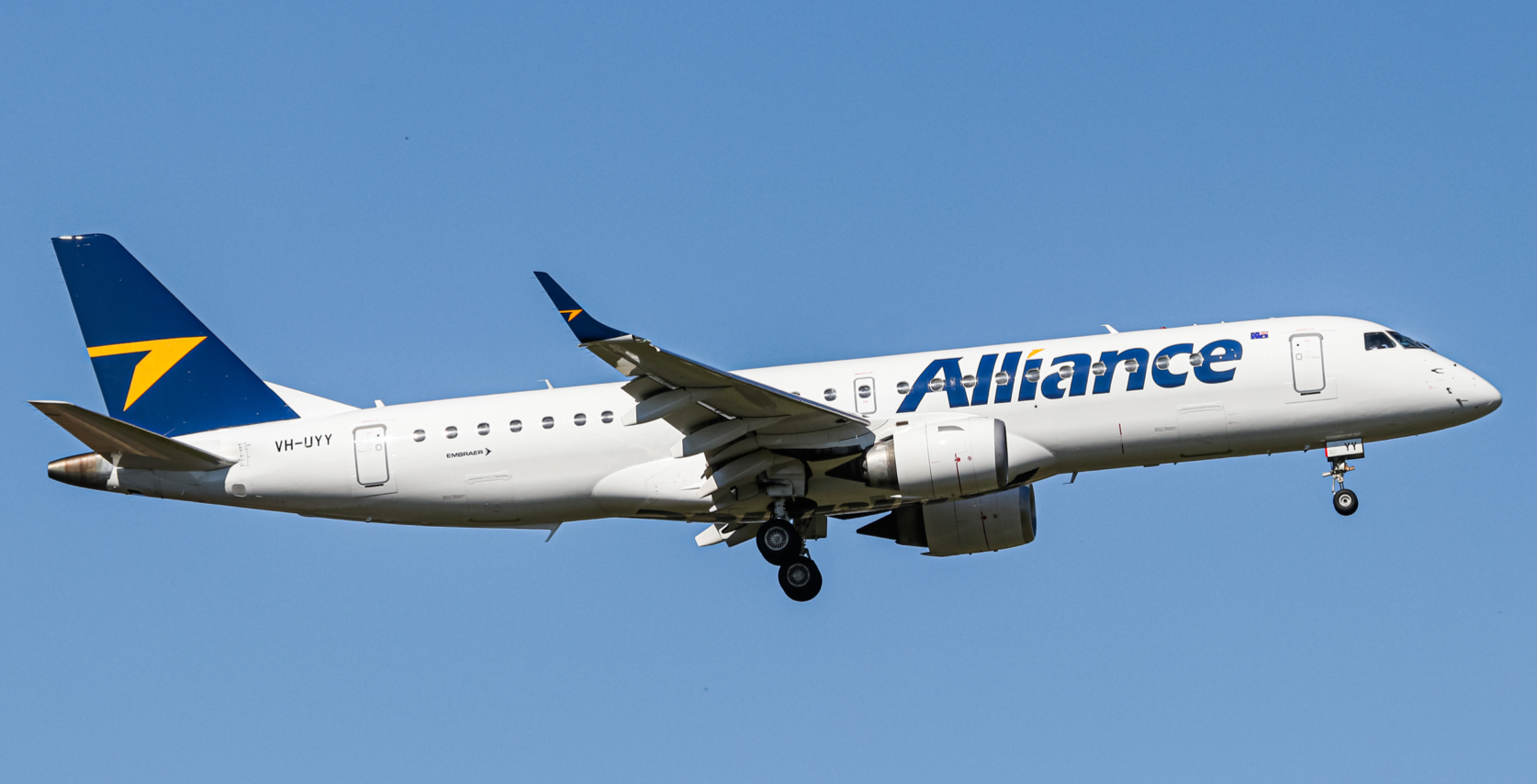 Photo: Alliance Air
In late February, we reported that Australia's Alliance Airlines would be expanding its fleet by 30 E190s – all to come from a US carrier. It does appear that at least some of these jets will come from JetBlue, with jets like N284JB, 187, and 183 slated to be transferred down under.
A fleet prepared to go the distance
Part of JetBlue's fleet is designed to fly some fairly long services. Indeed, some flight durations will perhaps have some customers worried about flying long-haul on a narrowbody aircraft.
The aircraft type performing these lengthy services is the Airbus A321LR. As the airline explains, these aircraft offer "pond-hopping perfection on all flights to and from London. Designed to go the distance, with just 114 seats and 24 Mint suites (including 2 of our new front-row Mint Studio), and an airy interior that makes this narrowbody feel like a widebody." While Planespotters.net groups these A321LR jets with other A321neos, it appears that there are a total of six aircraft in the JetBlue fleet fitted with its 138-passenger, long-range configuration. Flying from London back to New York or Boston, these flights can be as long as seven-and-a-half hours.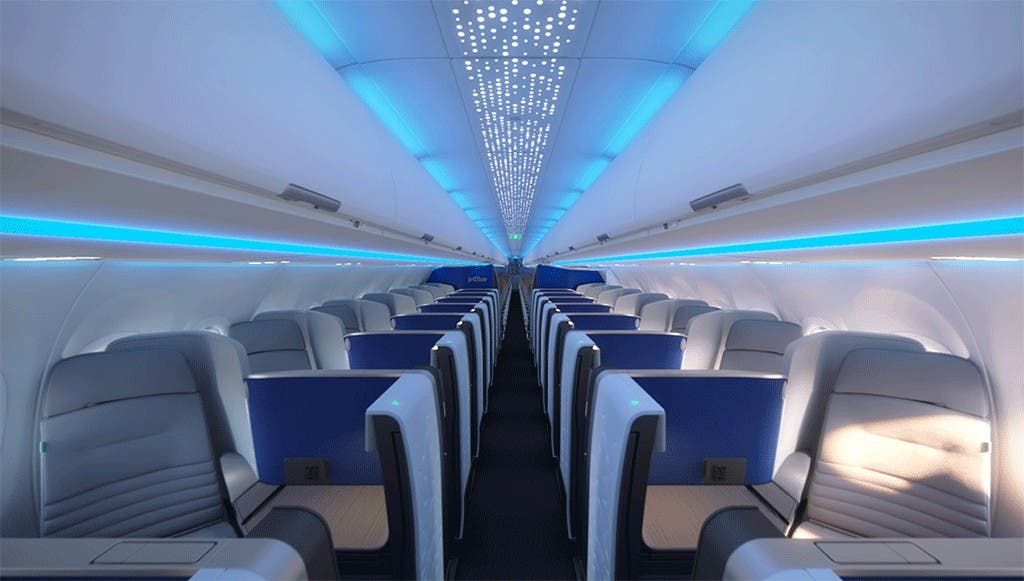 Photo: JetBlue
There is a second A321neo configuration which sees 30 economy seats replacing eight premium Mint suites. The jets with this particular configuration are deployed on the airline's transcontinental services between New York and Los Angeles. These flights are often between four-and-a-half to six hours in duration.
JetBlue's longest flights are set to get longer this year as the airline will launch service to Paris in June. Launching June 29th, the route was first announced late last year and will see Airbus A321LRs fly from New York's John F. Kennedy International Airport to Paris Charles de Gaulle. Later in the year, Paris service will also launch from Boston. Additionally, the most recent development will see the airline offer services to Amsterdam as well.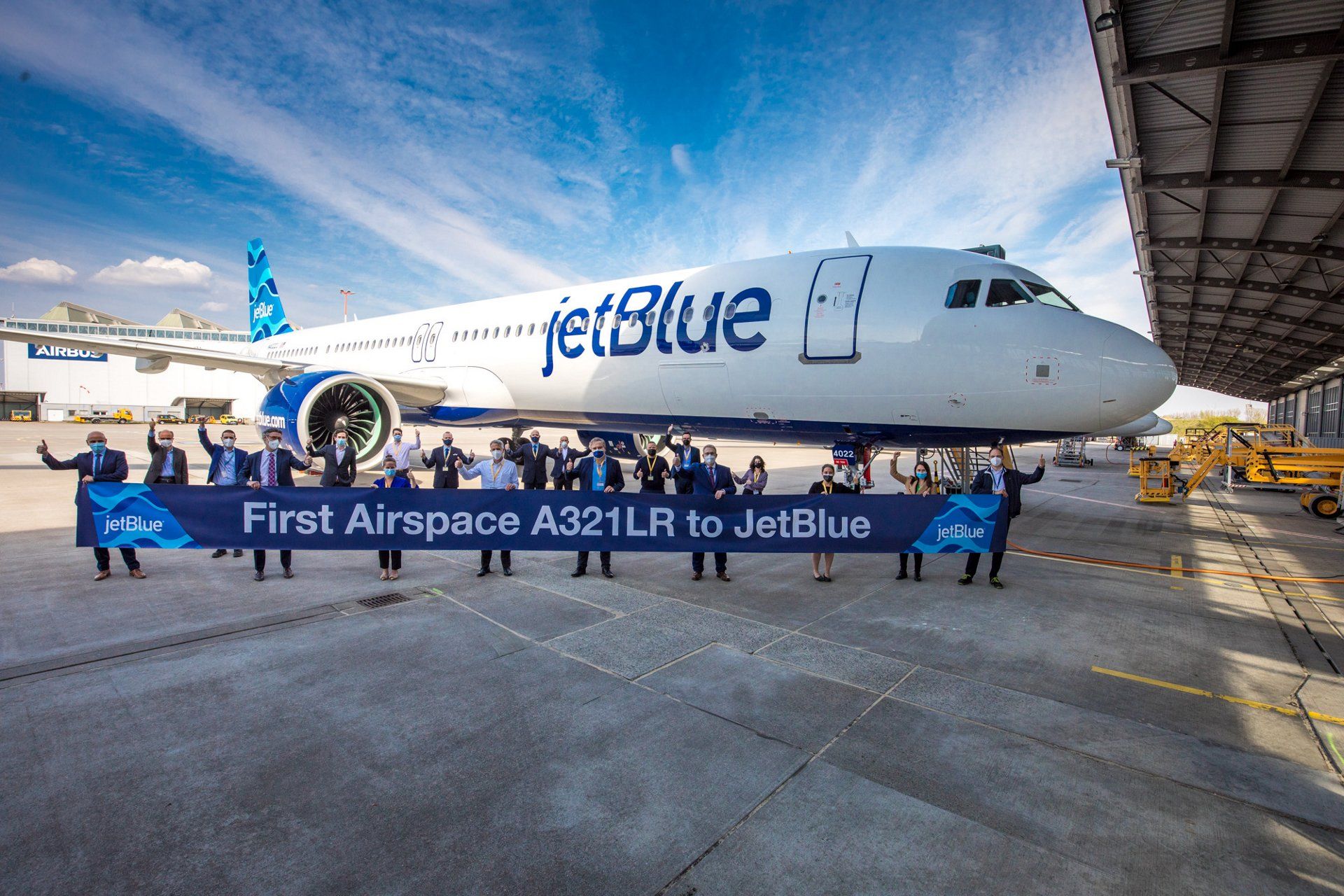 Photo: JetBlue
After weeks of complaining against Dutch authorities the carrier was granted slots at Amsterdam Schiphol. However, the approval still leaves the airline's future at Schiphol uncertain as the slots were only granted on a temporary basis. Commenting on the temporary basis of the Amsterdam slots, JetBlue stated in its latest regulatory filing:
"The temporary slots accepted by JetBlue were not at commercially desirable times, as they involved an arrival time of 3 pm at AMS (local time), which would necessitate a JFK departure time of 1:20 am (local time). Nevertheless, JetBlue's acceptance of these temporary slots underscores its eagerness to enter the U.S.-Amsterdam air services market."
Seeking to be America's 5th-largest airline
In February 2022, US budget airlines Spirit and Frontier revealed their plans to merge and become a single ultra-low-cost-carrier. The plan would have seen the merged airline overtake JetBlue and Alaska to become the 5th-largest airline in the country. The following month however, JetBlue weighed in, proposing to buy Spirit Airlines with an all-cash offer of $33 per share. This deal would also see a merged airline become the 5th-largest.
After months of back and forth, JetBlue increased its offer to $33.50 per share in late June. The following month, in July 2023, Spirit shareholders rejected the existing bid to merge with Frontier, opening the door to a possible Spirit-JetBlue deal. Then, in October of the same year, Spirit announced that a vote of shareholders resulted in a victory for a merger with JetBlue. Over 50% of outstanding shareholders of Spirit's stock voted in favor of the deal.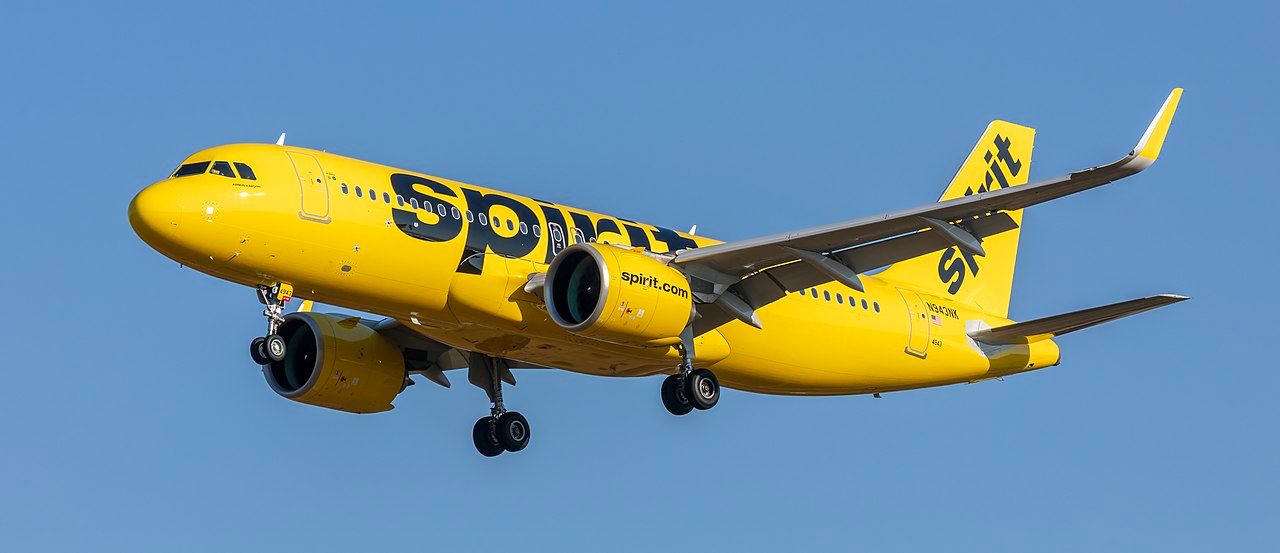 Despite the willingness of both airlines to join forces, the US government believes that the move will be to the detriment of customers. According to US Attorney General Merrick Garland,
"This merger will limit choices and drive up ticket prices for passengers across the country."
Photo: JetBlue/Spirit Airlines
The lawsuit claims that in the past, JetBlue disrupted the big four carriers (American Airlines, Delta Air Lines, Southwest Airlines, and United Airlines) in the United States. It is alleged that these days, the airline is merely another ally for the legacy operators.
The US Department of Justice is now attempting to stop JetBlue's merger with Spirit and states that three-quarters of JetBlue's capacity is part of the alliance with American Airlines in the form of the Northeast Alliance. The government agency says that JetBlue coordinates its capacity decisions and shares its revenues with American on the vast majority of its flights. A merger with Spirit will thus lead to reduced competition and a high probability of increased fares.
Interesting times for JetBlue
There's not much mystery behind JetBlue's current and future fleet. Indeed, we know that JetBlue is destined to be an all-Airbus carrier, reliant on the A220 and A320neo family of aircraft. Thus, it's clear that most of the change and exciting developments for the carrier will be connected to its intended merger with Spirit. Of course, this whole deal could be sunk if the US Department of Justice can prove in court that the deal will be detrimental to consumers.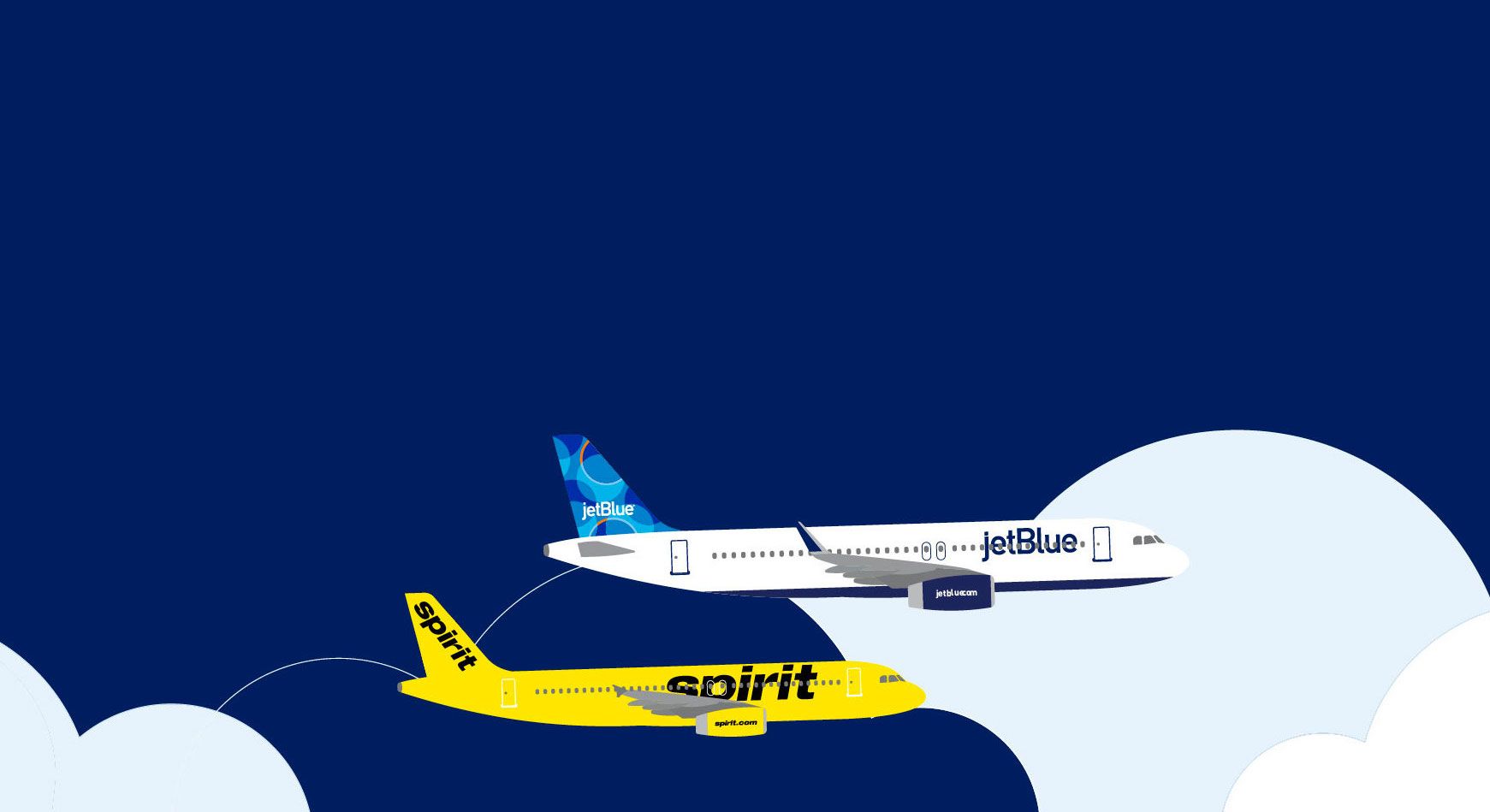 Photo: JetBlue / Spirit Airlines
In its defense of the deal, JetBlue points out that it is is three times more effective than Spirit at bringing down competitor fares and that the merger will unlock long-term opportunities to add more destinations and routes that otherwise would not be possible. It also asserts that JetBlue and Spirit together will still be much smaller than any Big Four carrier and that the two airlines primarily compete with other carriers, not each other.
But what do you think of the current state of JetBlue? Do you like its fleet of aircraft and its decision to go with A320neo aircraft and the A220? And do you think it should merge with Spirit Airlines? Share your thoughts and opinions by leaving a comment!
Sources: Planespotters.net, ch-aviation.com, Nasdaq, FlightRadar24.com,
Photo: Vincenzo Pace/Simple Flying

IATA/ICAO Code:

B6/JBA

Hub(s):

Boston Logan International Airport, Los Angeles International Airport, New York JFK Airport, Orlando International Airport

Year Founded:

2000

CEO:

Robin Hayes

Country:

United States
For more updates check below links and stay updated with News AKMI.
Life and Style || Lifetime Fitness || Automotive News || Tech News || Giant Bikes || Cool Cars || Food and Drinks

Source