Travel
San Francisco's Neighbor: A Brief History Of Oakland International Airport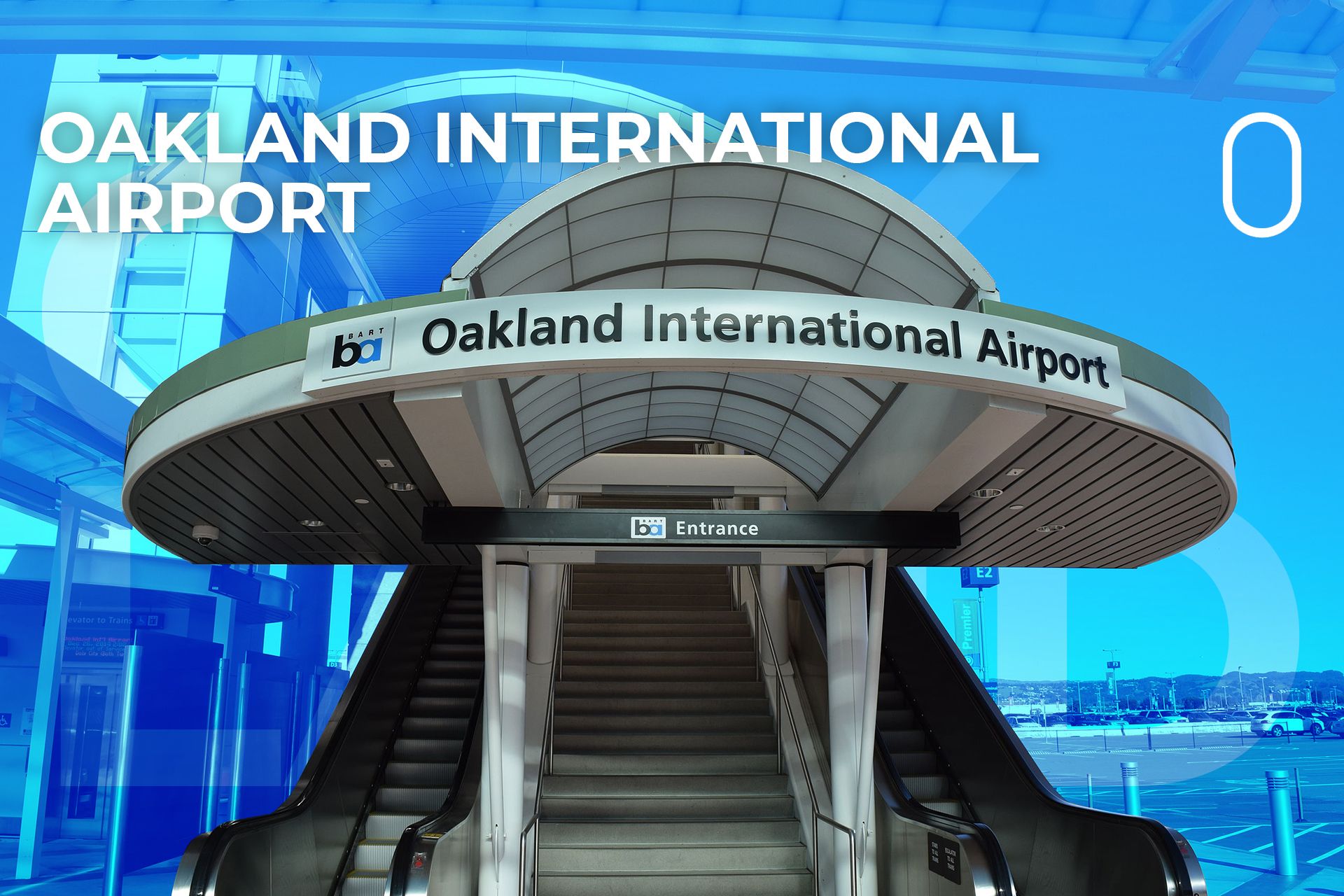 From humble beginnings as a 1920s effort to host the starting place for a Dole Air Race to today being a 32-gate international airport with four asphalt runways, Oakland International Airport has, despite occasional setbacks and its powerful neighbor San Francisco International (SFO), been an airport of significant historical significance and major growth, despite hardship.
Below is a YouTube published in 2016 about the rich history of Oakland International Airport produced by the airport:
Initially a starting place for long-distance flights.
Oakland International Airport began construction in June 1927 with a 7,020-foot long runway – the longest. The idea was to chase after launching the Dole Air Race for flights to Honolulu, Hawaii. By July 14, 1927, the airport was ready for pilot Ernie Smith and navigator Emory Bronte to launch in that direction. The 2,100-mile flight would take 26 hours by a Travel Air 5000 named City of Oakland – denied due to US Army regulations the use of San Francisco's military airfield, Chrissy Field.
The problem, according to Historynet.com, was that the prize period began on August 12, 1927, but trying to get press attention for their trip, Smith and Bronte decided to launch early. They left with 367 gallons of fuel – thought to be more than sufficient to make Honolulu. However, between radio troubles, engine trouble that resulted in having to fly low enough to rip the radio antenna off, and inadequate fuel to press on to Honolulu on Oahu, it was decided to make a hard landing on Molokai. The aircrew was rescued, but the issues of calculating proper trans-oceanic fuel and having appropriate long-range communications became painfully apparent.
Nonetheless, the Dole Races would commence properly on August 16, 1927. Fifteen aircraft were admitted into the race. After airframe and engine difficulties removed most of the field, only four would press on for Honolulu. Only two airplanes would make it; the other two were lost at sea.
On September 17, 1927, Charles A. Lindbergh dedicated Oakland Airport. This would be followed a few short months in December by the arrival of its first airline – a predecessor to United Airlines which was Boeing Air Transport. It provided a passenger and airmail connection to New York City. A few months later, service to Southern California was added.
In May of 1928, Australian World War I ace Sir Charles Kingsford-Smith departed from Oakland via Hawaii to Australia. Nowadays, the trip can be made nonstop from San Francisco.
By February of 1930, Oakland Airport grew to have five hangars, a terminal with admin offices, a restaurant, and America's first airport inn. Nowadays, airport inns are just a few miles up the road, but this would become a forerunner to today's transit hotels.
Douglas DC-3A NC-16063 Landing at Oakland Airport in 1940
Photo: Bill Larkins
via Flickr
Seven years later, United Airlines DC-3s would connect Oakland Airport to New York City. The flights would take 14 passengers, travel for 15 hours, and have stops in Salt Lake City, Cheyenne, and Chicago, for starters. Indeed, Oakland Airport would become a hub for long-distance flying.
One of Amelia Earhart's regular airports
Oakland was such a hub for long-distance flying that Amelia Earhart, a female aviatrix, would have several of her pioneering flights either start, stop, or end at Oakland. The first one was taking a Beech-Nut Packing Company Pitcairn Auto-Gyro plane from Newark, New Jersey, to Oakland and back on a marketing exercise in late June 1931. Ironically, both airports serve a similar role as secondary major airports to major cities today. But the auto-gyro was a 1930s attempt to blend the abilities of an airplane with a helicopter.
This would not be Amelia's only long-distance flight using Oakland. Amelia would end an 18-hour, 15-minute flight from Honolulu as the first solo flight from Hawaii, to be greeted by over 15,000 fans upon a safe landing on Jan. 12, 1935, as pictured below:
Oakland would also be the beginning of Amelia's last flight – a May 1937 second attempt at a first female circumnavigation. Sadly, that flight would end around Howland Island in the South Pacific Ocean on the way back.
World War II changes Oakland Airport's history.
Douglas C-39 62TG at Oakland Airport 1941
Public Domain
Source: SDASM Archives by
WikiMedia Commons
–
With World War II beginning, Oakland Airport would go through some changes. For instance, Oakland Army Base would have thousands of soldiers and 25 million tons of supplies flow through. There was also an Oakland Naval Supply Depot located in the Port's Middle Harbor area.
In 1943, Oakland Airport became the marshal point for all planes bound for the US forces in the Pacific. In return, all of Oakland's commercial flights are diverted to San Francisco Municipal Airport for the duration of the war. This would arguably begin a pattern of making San Francisco International the star Bay Area airport with much international service today. Oakland is less utilized, with the only international destinations in Latin America and the Azores. At least Oakland gained a new 6,200-foot east-west runway paralleling the original runway to accept more air traffic in 1945, just as World War II concluded.
Post-WWII Changes to an International Airport
After World War II, Oakland International Airport would gain new airlines and be served by four-engined propliners like this
American Airlines
Douglas DC-6.
Photo: Bill Larkins
via Flickr
Come 1946, Oakland Airport would gain Western Airlines service to Los Angeles, and the following year American Airlines. But the airport would need a "Fly Oakland" campaign that continues today as the majority of passengers were still being routed to San Francisco's airport even after WWII.
A rare view of a mixture of airliner types at Oakland Airport in August 1952. L to R: Pacific Southwest Airways DC-3C, Transocean C-46F, California Central Marin 2-0-2, Western Airlines DC-4, Western Airlines Convair 240 and a United DC-6.  This was the year Oakland Airport became an international airport.
Photo: Bill Larkins
via Flickr
By September 15, 1962, Oakland Airport would be rededicated as an international airport. A new commercial terminal was constructed, and Pan Am dropped off an elephant for the Oakland Zoo that year. Its expansion was helped through the construction of a 10,520 x 150-foot runway – Runway 12/30 – to the south of the airport's existing facilities. Also built were a new passenger terminal, a 10-storey air control tower, a separate air cargo building, and a hangar for jets. Clearly, Oakland International Airport was investing in growth – these facilities are still used today.
The investments would pay off in recruiting Trans World Airlines (TWA) in 1963 and Pacific Southwest Airlines (PSA) in 1965 to use the airport. Both airlines have now been absorbed by American Airlines.
In 1973, Oakland International Airport gained a 16,000-square-foot International Arrivals Building and maintenance facility. The International Arrivals Building would require several expansions, the latest dedicated on December 12, 2017.
By 1985, it also had an Executive Terminal for the north field and a Terminal Two. Oakland International Airport would also be a hub for business travel.
A controversial BART Connector
One of the most significant turning points in Oakland Airport's recent history was the effort to get a rail connector to the Bay Area Rapid Transit (BART). According to an Oakland Airport statement, the connector promised a more seamless, comfortable, environmentally friendly, and faster connection to the BART network. The airport connector had support from many airlines. It would allow Oakland to join other major metropolitan centers such as Atlanta, Boston, Chicago, Minneapolis, New York/JFK, San Francisco, and Seattle in offering a direct regional rail transit system connection between the airport and city center. Yet, according to a thorough report on the situation by the Mineta Transportation Institute, the AirBART bus shuttle it replaces carried 85,000 passengers monthly or 1,020,000 annually
Nevertheless, some progressive civil rights groups were opposed. Opposed due to the high fares of the project – initially $6 each way – and the fact the only stops of the connector had would be at the airport and the Coliseum Station. As such, on September 3, 2009, a civil rights complaint was filed with the Federal Transit Administration (FTA).
Even though the FTA found that the BART Airport Connector violated Title VI of the Civil Rights Act of 1964 by proposing a $6 one-way fare versus the $3 charged for the AirBART shuttle bus, the $70 million in federal funding withdrawn went to maintain transit services and jobs to various Bay Area transits, including AC Transit – which served and continues to serve the Oakland Airport with multiple bus connections that also make stops between Coliseum Station and the airport.
After BART found alternative funding and considering the high unemployment rate in Oakland, BART broke ground on October 20, 2010. The connector started service on November 22, 2014, with a ribbon cutting.
However, during public meetings about setting the fares in 2014, one of the groups protesting the connector demanded the fare be set at $6 to reduce the strain on BART's books, according to SFGate. BART established a $6 one-way fare (now $6.70 as of August 2022) to help cover high projected costs.
In the end, the BART Oakland Airport Connector has been moderately popular with airport users. In 2015, it had a peak of 477,335 confirmed riders. It's worth noting that the author's ride on the BART Airport Connector was a pleasant and rapid one, but to get to his Oakland hotel and from the hotel to the airport on his last visit to the Bay Area, he had to take AC Transit Route 73 multiple times.
Oakland Airport today
Today, Oakland International Airport serves many domestic US destinations, some in Latin America and the Azores. Also not on the circa January 2022 map is a Spirit Airlines connection to Newark, New Jersey, that came about since.
Furthermore, Federal Express (FedEx) arrived in 1988 with a regional sort facility to go through at least 250,000 parcels daily. The airport notes 1,247,753 million pounds of air freight and airmail were processed in 2021.
Southwest Airlines, a low-fare airline, would arrive in 1989 and, by 1995, make a base of its network in Oakland. That base remains today, and the airline uses several gates at Oakland to connect to many destinations.
Two tribute attempts to circumnavigate the Earth were successfully launched and concluded from Oakland – the first by Linda Finch in 1997, the second by Amelia Rose Earhart – no biological relation. Amelia Rose Earhart speaks of her experiences below:
The airport would also get a new air control tower on November 22, 2013. The new tower was built to be environmentally friendly, is 236 feet tall, and replaces two previous aging air control towers.
Oakland International Airport in 2021 had overall 8,142,320 passengers at the airport – both boarding and deplaning. For scale, 24,325,479 used San Francisco International (SFO) in 2021.
AC Transit continues to provide buses to connect Oakland and nearby businesses to the Oakland International Airport.

Photo: Joe Kunzler | Simple Flying
Oakland International Airport has three AC Transit bus route connections – the 21, 73, and all-night 805. This is on top of the previously mentioned BART connector. So far in 2022, according to a BART spokesperson, the connector had over 19,000 confirmed riders in June as BART continues a ridership recovery from the COVD-19 pandemic. According to the Mineta Transportation Institute, the AirBART bus shuttle it replaces carried 85,000 passengers monthly. The connector fiasco also helped inspire at least two current BART Directors to seek those positions – Robert Raburn and Rebecca Saltzman, the current Board President. Both Raburn and Saltzman wanted BART to focus on rehabilitating its core network instead of building more expansions, and their Board is clearly accomplishing this objective.
Overall, Oakland International Airport has a rich history as a starting place for long journeys and controversial renewal. Oakland International Airport will recover well. To quote Bryant L. Francis, Director of Aviation at the Port of Oakland, in a February 15, 2022 statement,
"Travelers can count on OAK to keep pushing forward in 2022 as our industry continues to recover."
Sources: Dec. 14, 2009, Oakland Airport, April 24, 2014, SFGate, HistoryNet.com, Mineta Transportation Institute, Oakland Airport Backgrounder, Port of Oakland 90 Years Past to Present
For more updates check below links and stay updated with News AKMI.
Life and Style || Lifetime Fitness || Automotive News || Tech News || Giant Bikes || Cool Cars || Food and Drinks

Source