Travel
Throwback: Where Allegiant Flew Its Boeing 757s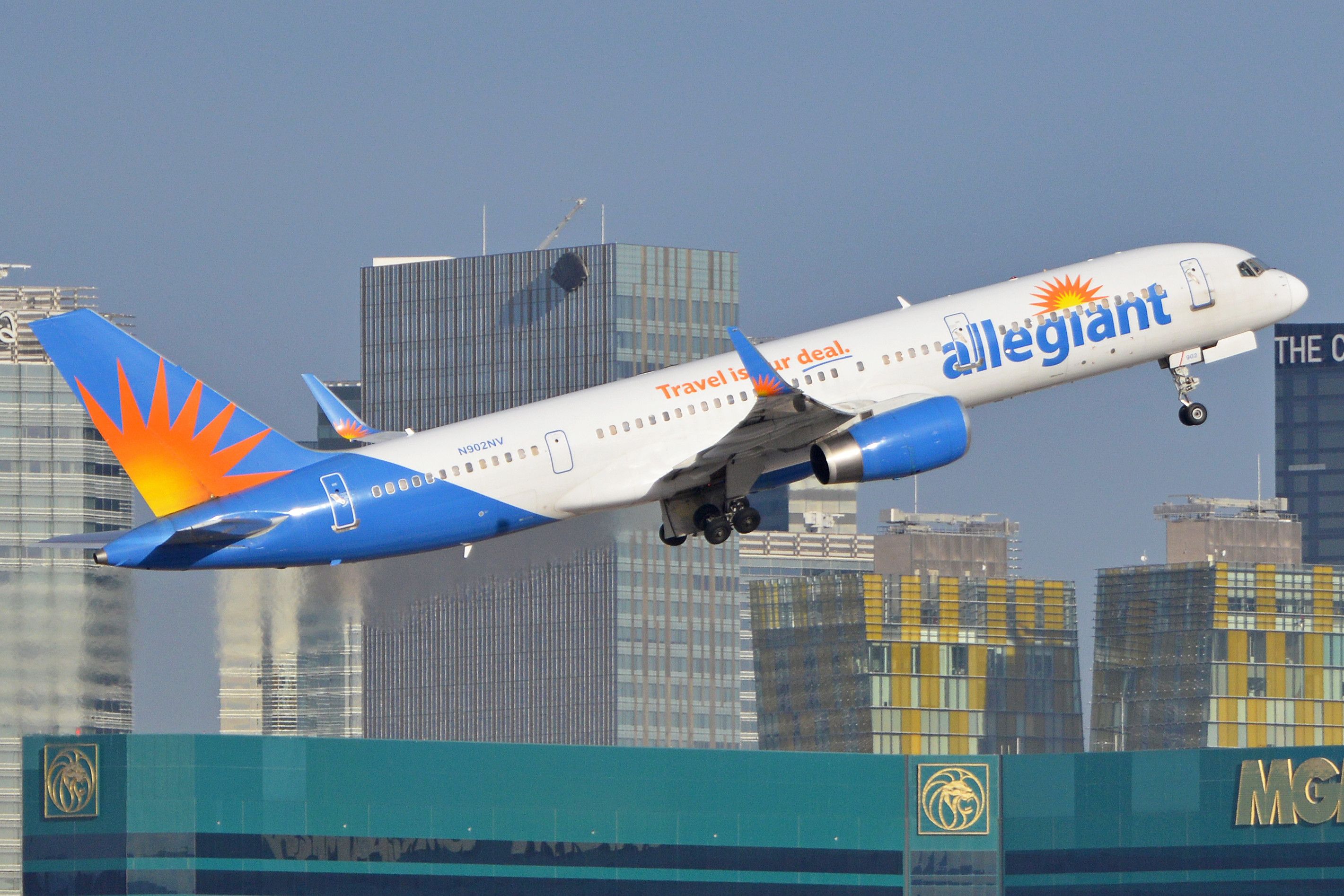 Allegiant's B757-200s entered commercial service in 2011 from Las Vegas to McAllen and Rockford. But the real reason for the sub-fleet was for Hawaii service.
Hawaii started in the summer of 2012 when Las Vegas to Honolulu and Fresno to Honolulu took off. For Allegiant, Hawaii was a big, different, complicated, costly, and ultimately short-lived experiment. Likewise, its B757s, which ceased being used in October 2017.
Allegiant had six B757s
Allegiant had six B757-200s, all in a 217-seat configuration and all previously used by UK charter operator Britannia Airways, which later changed its name to Thomson Airways and eventually TUI. Based on ch-aviation.com, details of the six are:
N901NV: delivered to Britannia in May 1992 (as G-BYAD); in Allegiant's fleet from April 2010, then leased to Air Finland (OH-AFL) from March 2011 to June 2016, again with Allegiant from June 2012-August 2016. Scrapped at Stuttgart, Arkansas
N902NV: delivered to Britannia in May 1992 (G-BYAE); with Allegiant from May 2010-February 2017. Stored at Victorville
N903NV: delivered to Britannia in February 1993 (G-BYAH); in Allegiant's fleet from November 2012-February 2017. Stored at Victorville
N904NV: delivered to Britannia in March 1993 (G-BYAI); with Allegiant October 2012-October 2015. Scrapped at Stuttgart
N905NV: delivered to Britannia in February 1994 (G-BYAO); in Allegiant's fleet March 2012-October 2017. Stored at Victorville
N906NV: delivered to Britannia in February 1994 (G-BYAP); with Allegiant April2012-October 2017. Stored at Victorville
The B757 was an anomaly in Allegiant's fleet. Despite being used for more than half a decade, Cirium shows that it had 'only' 10,589 flights in total; not even three in every 100 flights by the carrier. In contrast, the MD-80 series, then Allegiant's mainstay, had three-quarters of all services.
Allegiant's B757 routes. Note that the map includes a handful of airport pairs that saw the type only once. Image: GCMap.
Stay aware: Sign up for our weekly new routes newsletter.
A wide variety of routes
Allegiant deployed the B757 on a wide variety of routes, as shown above, with an average sector length of 1,530 miles (2,462km). At just 63 miles (101km) short of 3,000 miles (4,828km) considered long-haul, Phoenix-Mesa to Honolulu was its longest route. It ran between February 2013 and August 2014.
Among the more surprising Hawaii airport pairs included Boise and Spokane to Honolulu, both served 1x weekly. The attraction was clear: they were pretty well-trafficked but unserved markets even before brand-new, non-stop offerings materialized with lower average fares. It's a shame that they're such long routes and had a myriad of easy, regular one-stop options over Seattle, San Francisco, Los Angeles, and more.
Las Vegas had the most B757 flights
It was Las Vegas that saw the B757 the most. Some 21 routes were operated from the Nevada airport, including Plattsburgh, New York, not far from the Canadian border and Greater Montréal. Allegiant sought to tap into the strong market of Canadian travelers, who would cross the border by car and then fly to Nevada as domestic passengers, just as they do from Greater Vancouver to Bellingham.
The Boeing twin-aisle was exclusively used on the 2,252 miles (3,623km) to Plattsburgh. But as shown below, it was Las Vegas to McAllen, Texas, that had more B757 flights than any other airport pair:
Las Vegas to McAllen
Las Vegas to Honolulu
Los Angeles to Honolulu
Las Vegas to Austin
Las Vegas to Bellingham
Las Vegas to Cincinnati
Las Vegas to Indianapolis
Bellingham to Honolulu
Bellingham to Kahului
Fresno to Honolulu
Did you fly Allegiant's B757s? If so, share your experience in the comments.
Northern Pacific Expects To Acquire 50 Aircraft In Just 4 Years
Read Next
For more updates check below links and stay updated with News AKMI.
Life and Style || Lifetime Fitness || Automotive News || Tech News || Giant Bikes || Cool Cars || Food and Drinks

Source