Travel
What Were The World's Top 10 Airports In 2021?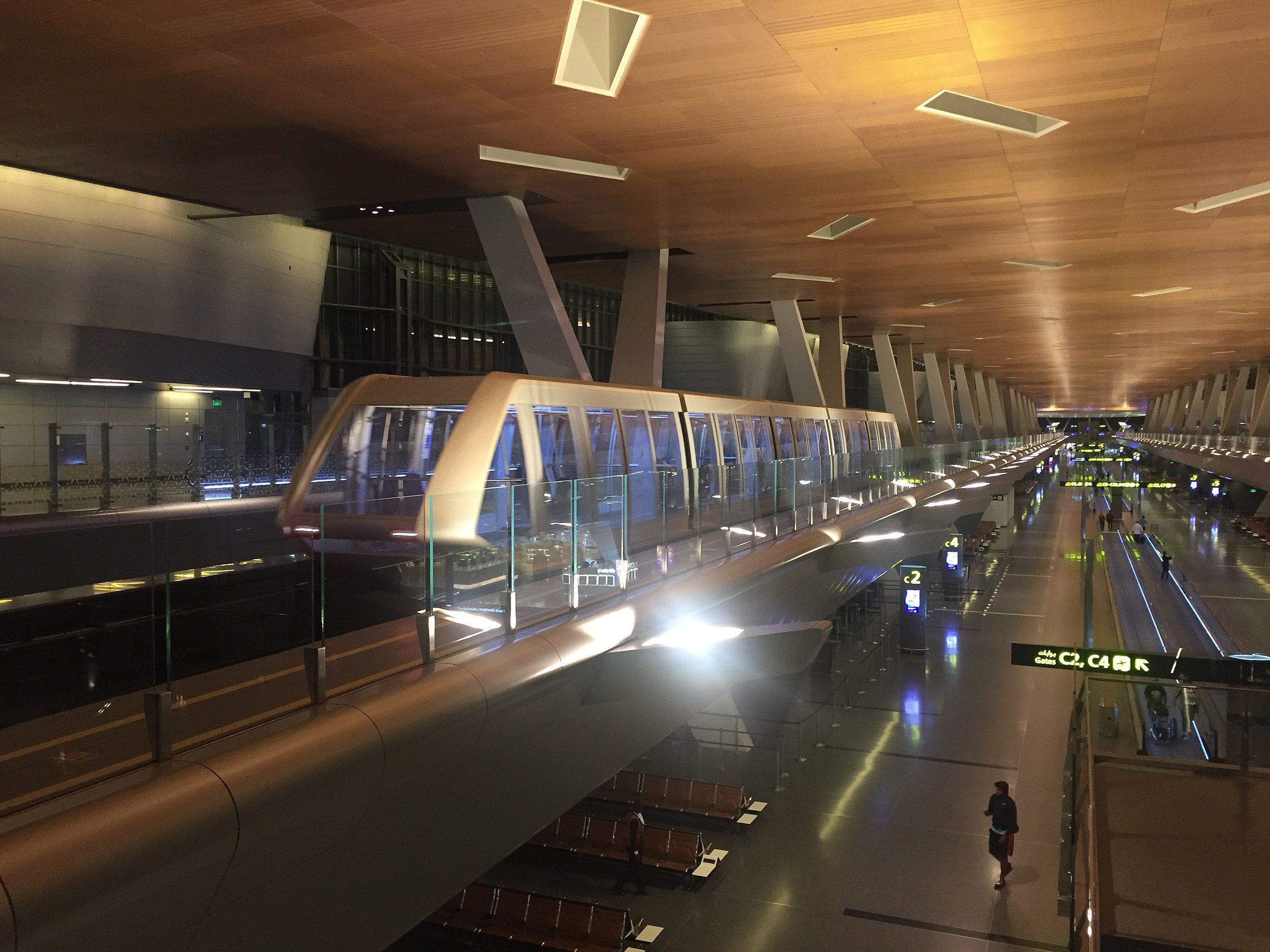 Today let's look at the world's top 10 airports in 2021 – at least according to SkyTrax and their world airport survey. While other publications have slightly different rankings, let's take a look at who came out on top according to this organization.
SkyTrax controversy
We know that SkyTrax and its rating of airlines have seen some controversy in the past. In fact, in 2019, we wrote about the backlash the organization faced after downgrading Turkish Airlines to a three-star airline after the carrier pulled out of SkyTrax's auditing services.
Additionally, some claim that the ranking method may be inaccurate, one example cited was because Lufthansa's Skytrax rating was based on a future product, rather than a current offering.
With what happened to Turkish Airlines, many accuse SkyTrax and its evaluations of being flawed. Reports over the past years cite a lack of transparency and go so far as to accuse the firm of downgrading airlines that aren't paying for its auditing services.
SkyTrax rankings have been controversial in the past. Photo: London Heathrow
But before we completely sow mistrust and skepticism into the system of ratings, we are simply using this list as a launching point to cover some of the higher-profile airports around the world. At the end we'll also mention a few differences we spotted among other lists compiled by other organizations. Of course, if you think there's an airport out there that deserves to be on this list more than another, we'd love to hear about it in the comments.
Survey methodology
According to the SkyTrax website for airport rankings and awards, worldairportawards.com, the organization says that there's no entry fee or any type of payment by an airport (or other third parties) to be included in the survey or awards, noting that the survey and awards process was fully funded by Skytrax.
Indeed, all submissions are on a voluntary basis and the survey entries are monitored, with any suspect or duplicate entries being deleted. We're not sure when this information was put up, but it sounds like a response to the public backlash they've received over the years. In any case, we hope it's true, and these airport rankings have a little more credibility!
Before we jump right into the list, let's look at the list of criteria that surveys used for evaluation. It's a long list of 39 points, with an additional 10 criteria specific to COVID-19 prevention and management.
Results were based on a survey using a long list of criteria. Photo: London Heathrow
We won't list all 49 points, but here are just a few:
Ease of access getting to and from the airport
Availability of luggage trolleys (airside & landside)
Terminal comfort and cleanliness
Wait times for immigration, baggage, and more
Ease of transit throughout the airport
WiFi Service
Airport staff friendliness and language abilities
And even the prices of stores and restaurants
Again, you'll have to tell us if your experience of these airports matches the survey results and rankings! So with all of that out of the way, let's start from number 10 on the list, and work our way up to number one.
#10: Hong Kong International Airport
One of the world's largest passenger and cargo airports, this is the hub and home base for Cathay Pacific. The new airport (HKIA) opened in July 1998 and serves 220 destinations and hosts around 120 airlines. The airport handled 71.5 million passengers in 2019 with almost 420,000 airport movements. In fact, its two runways together handled about 68 flights per hour at peak periods.
Among their more interesting facilities is a "Caring Corner." This is a rest area for travelers with special needs, including passengers with reduced mobility, the elderly and pregnant women.
Additionally, the airport has complimentary shower facilities. According to the airport's website, these facilities provide hairdryers as well as complimentary shampoo and bath gel. Towels and other shower consumable items are also available from a vending machine.
#9: Kansai International Airport
Opening in 1994, this airport serves the major city of Osaka and its surrounding area and has become an important international hub for Japan. Kansai International Airport, or KIX, was the first 24-hour operated international airport in Japan and was built on an artificial island, five kilometers offshore from the Senshu area, southeast of Osaka Bay. As of 2021, the airport served 108 cities – or 90 cities for passenger services.
A 24-hour pet hotel and an umbrella re-use service are two of the more interesting services at KIX. Indeed, lost and left-behind umbrellas are collected and made available for travelers who need one. Unfortunately at the moment, this service is suspended due to COVID. Finally, for AvGeeks, Kansai's Sky View Observation Hall provides a great place to watch aircraft taking off and landing. This facility also doubles as an airport museum!
Kansai airport is built on an artificial island. Photo: Vinci Airports
#8: London Heathrow Airport
One of the world's busiest international airports, Heathrow is the primary hub for both British Airways and Virgin Atlantic Airways. The airport has four passenger terminals, although this was reduced to two functioning terminals during much of 2020.
At the moment, Heathrow hosts 84 airlines which fly to 203 destinations in 84 countries, with its top destinations being:
New York (JFK)
Dubai
Dublin
Amsterdam and
Hong Kong
Heathrow has been working to establish a third runway to manage growth and capacity. Photo: London Heathrow
According to the airport's website, Heathrow has gone the extra mile to accommodate traveling families. Indeed, it says that it offers complimentary kids' meals, dedicated play areas, and family-friendly parking. Additionally, children aged 15 and under travel for free on the Heathrow Express when traveling with an adult.
#7: Zurich Airport
The busiest airport in Switzerland, Zurich, is the primary hub of Swiss International Air Lines, and is located 12 km from the city center of Zurich. In 2021, Zurich airport and the 43 airlines it hosted, served 150 destinations. However, looking forward, Summer 2022 is scheduled to feature 191 destinations, which is almost the same as before the pandemic.
Pre-pandemic (2019) the airport handled 31 and a half million passengers, which was an average of over 86,000 per day. Before the global health crisis, it served 203 destinations using 77 airlines, with its top five carriers listed as SWISS, Edelweiss Air, EasyJet, Eurowings, and British Airways. An additional fun fact, the airport says that its top aircraft types in terms of flight movements were the Airbus A320, Embraer E190, Airbus A319, Airbus A220-300, and Airbus A321.
The Zurich airport is the home of SWISS. Photo: Zurich Airport
It's not just SkyTrax survey respondents recognizing Zurich Airport's quality facilities. Indeed, the airport has won the World Travel Award for the best airport in Europe for 18 straight years! According to Euronews, the fact that it's just 11 minutes by train from the city center is a key highlight for travelers. Additionally, the Infrastructure is modern, and there are over 80 shops as well as a fast WiFi connection which is free for up to two hours.
#6: Munich Airport
This is the second-busiest airport in Germany and Lufthansa's secondary hub, next to Frankfurt in both respects. This airport has over 150 retail stores and around 50 places for eating and drinking.
In 2021 the airport hosted 64 airlines flying to a total of 187 destinations in 55 countries.
The Christmas Market is a unique feature of Munich Airport. Photo: Munich Airport
There are two rather interesting features at Munich airport. The first is its very own brewery, named Airbräu. In fact, the airport says that it was the first brewery located at an airport. It was once the only brewery, but has since been joined by others, including Airport Craft Brewers, located in the domestic terminal of Johannesburg's OR Tambo airport. The second interesting feature at Munich is the airport's Christmas winter market, which is set up from the end of November to the end of December. While the market is active, a huge ice-skating rink sits in the middle, along with over 450 real Christmas trees.
#5: Tokyo Narita Airport
Serving the Greater Tokyo Area of Japan, Narita is one of the international hubs for Japan Airlines and All Nippon Airways. The airport and its three terminals serve 120 cities around the world with about 100 different airlines. Looking at its website, nothing seems to stand out as super unique for Narita airport. If you've spent some time here, do let us know what makes it special!
#4: Seoul Incheon International Airport
A former winner of the Airport of the Year title at the World Airport Awards, Incheon International is currently undergoing a four-phase construction project with plans to become a mega-hub that can accommodate 106 million passengers a year, handling 600,000 flight operations and 6.3 million tons of cargo. Incheon often ranks in the top five of the world's largest cargo hubs, and since opening in 2001, the airport has continued to develop, now handling an average of 3.33 million tons annually.
As of 2019, the airport and its two terminals hosted 88 airlines with flights to 55 countries and 173 cities.
A movie theatre, ice skating rink, golf driving range, and free public concerts are among the highlights at the airport. Incheon also offers complimentary shower facilities for transiting passengers, as well as free nap rooms.
#3: Singapore Changi Airport
Singapore Changi is one of the busiest passenger hubs for Southeast Asia and the home of Singapore Airlines.
Without a doubt, one of the big attractions at this airport is the Changi Jewel: A nature-themed entertainment and retail complex located on the grounds of the airport. While it's located at Changi, the Jewel is a destination itself for non-traveling residents of Singapore. While some might come here to shop, many visit the Jewel to see its centerpiece: The Rain Vortex. This is known as the world's tallest indoor waterfall. Free attractions and facilities at this airport include a butterfly park, a movie theatre, and a 'entertainment deck' with video game consoles.
Currently suspended due to COVID, the airport during normal times offered a Free Singapore Tour for travelers with long layovers. Available for those with layovers between five and a half to 24 hours, the free two and a half-hour guided tour normally operates seven times daily and includes two short photo stops at famous landmarks. Hopefully this will be coming back soon!
#2: Tokyo Haneda Airport
The second-top spot goes to another Tokyo airport. The busiest in Japan, Haneda, is located fairly close to Tokyo's city center and has three terminals.
Known as being an immaculately clean airport, Haneda also has observation decks at all three of its terminals, offering great views of aircraft taking off and landing at the airport's four runways.
The international air terminal's observation deck also has a digital signage display where guests can find out information about the aircraft also other special vehicles on the runway.
According to FlightConnections.com, Tokyo Haneda serves 106 destinations in 26 countries.
#1: Hamad International Airport (Doha)
Now the main airport serving the Qatari capital of Doha, this airport has been described as the "most architecturally significant terminal complex in the world." The home airport of Qatar Airways hosted 35 airlines in 2021, with Rwandair being a new addition.
The airport currently serves a total of 160 destinations, with eight new passenger destinations added in 2021. According to the airport, its busiest destinations in 2021 were Dhaka, Male, Dubai, Kathmandu, and London.
The big yellow teddy bear sculpture is one of the main unique identifiers of Hamad International. Photo: Meinhardt
Fine dining and luxury shopping options are among the standout features of this airport. One of the more notable 'attractions' is the sculpture/art piece in the central atrium: The famous 23-foot tall "Untitled Lamp Bear." The airport describes this as a "playful piece that humanizes the space around it and reminds travelers of childhood or precious objects from home."
How other publications ranked airports
So those are the top 10 airports in the world – at least according to participants of SkyTrax's World Airport Awards. But how did other publications and their rankings compare?
Well, CNN Traveler's Readers Choice awards for World's best airport in 2021 trades the airports of Haneda, Munich, Kansai, and Hong Kong, for Athens, Istanbul, Dubai, and Marrakech – with other airports re-arranged in a different order.
Other publications ranking airports include and exclude different airports. Photo: Dubai International Airport
Meanwhile, the website Travel and Leisure seems to be a mix of the SkyTrax results and the CNN Traveler list. In case you were wondering, Conde Nast Traveller and Travel and Leisure both put Singapore Changi at number one on their respective lists.
So again, we'd love to know about your own experiences at these airports and how well they align with the results of this SkyTrax survey! Share it all down below by leaving a comment!
Sources: SkyTrax, Conde Nast Traveller, Travel and Leisure
Ukraine Begins Removing The Destroyed An-225 From Hostomel Airport
Read Next
For more updates check below links and stay updated with News AKMI.
Life and Style || Lifetime Fitness || Automotive News || Tech News || Giant Bikes || Cool Cars || Food and Drinks

Source