Health
How Long Does It Take to Heal Your Gut?
Are you wondering how long does it take to heal your gut? If yes, you should click here for the important things to understand.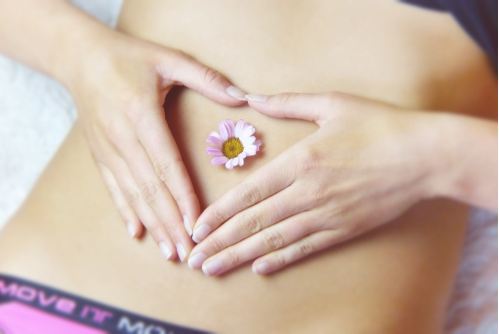 Around 60 to 70 million people in the U.S. live with digestive issues. If you don't ignore the issues when they first arise, it's much easier to take care of the situation.
You might be asking, "How long does it take to heal your gut?" It really depends on what situation you're dealing with and how early into the problems you've caught it.
Continue reading this article to learn more about healing your gut.
How to Tell If You Have Gut Problems
There are some clear ways to tell that you might have gut problems that require help. If you notice that you are dealing with an upset stomach, you're losing or gaining weight without trying, feeling fatigued or not able to sleep, and food intolerance, you may have gut problems.
If you do notice any of these signs, there are some basic things you can do to put yourself on the right path.
Check for Food Sensitivity
You might be eating healthy, but you could still be eating things that are hurting you. If you are sensitive to food, even if it is clean, it is going to cause you problems.
Not everyone is seriously allergic to food, but sensitivity to food can cause inflammation and problems in your gut without you even knowing it. It can be hard to pinpoint what's causing your problems.
Speaking to your doctor and letting them know if you're dealing with problems will likely prompt them to check for food sensitivities. This way, you can stop unintentionally hurting yourself.
Look Into Helpful Supplements
There may also be instances that you need supplements to help you keep your body on the right track. Make sure you are buying from a reputable company that will help you find the right things your body needs.
It is ideal if you can get all of the nutrition you need through your food, but that isn't always the case. If your doctor thinks you need some additional supplements, they will likely make recommendations, but ultimately you can choose where you get them from.
Give Your Body Time
You might be wishing your problems would disappear overnight, but that usually isn't the case. If you do stop eating food that is bothering your body, you might see some difference pretty quickly.
On the other hand, if you're just working to heal your gut, you have to focus on healing your whole body.
If you have multiple problems that contribute to your gut problems, that might mean you need to give your body a little bit more time than if it's just a food issue. Stay patient and stay the course to get the results you want for your body.
How Long Does It Take to Heal Your Gut? Now You Know
Now you know the answer to, "How long does it take to heal your gut?" Being able to work on your gut health to live a better quality of life makes a major difference.
Need more help? Go through our site more to learn about gut health and other vital topics.