Tech
Don't You Lecture Me With Your 30 Dollar Website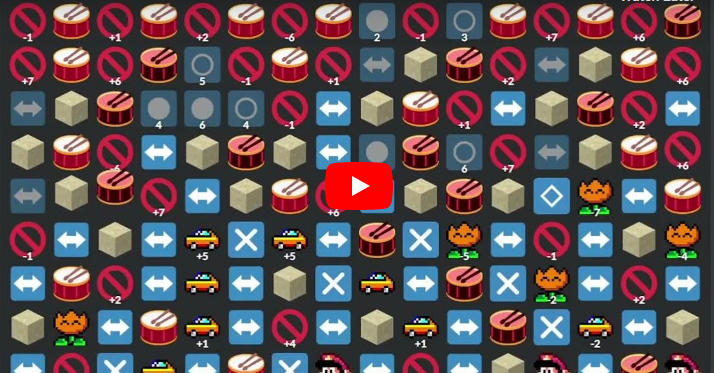 Although most people use the internet for educational, research, and entertainment purposes, every once in a while you might come across weird and wonderful findings. One such website is the 30 dollar website that allows users to compose creative music from a wide number of classic images that are represented by emojis. Although it is interesting, it is often difficult for users to understand how to use the website and create music.
To help you out, the following article discusses the concept of the 30 dollar website, and its origin, and offers you a step-by-step guide to use the website. So, what are you waiting for? Jump right into it to find out what the 30 dollar website is all about and how you can create musical experiences with it.
What Is The 30 Dollar Website?
A music sequencer site offering a unique experience to users, the 30 dollar website is one of its kind. Offering a selection of 132 classic images, users can compose music by arranging and mixing these images. Each image represents a specific sound, speech, or noise that is relevant to the image. Once you have a better understanding of what each image represents, you can easily compose music with the help of the 30 dollar website. Here is the reference as well in the below video.
But, where does this unique name come from? Well, the 30 dollar website is a tribute to the popular Dragon Ball Z's Don't You Lecture Me With Your Thirty Dollar Haircut Memes. These memes were based on Dragon Ball Z: Super Android 13! Movie.
How To Use The 30 Dollar Website?
Initially, the 30 dollar website might have seemed a bit daunting, but once you understand the concept, it will be a lot easier to use the website. The website is available at – https://thirtydollar.website/ and has numerous features that you can use. Follow these steps to use the 30 dollar website and showcase your creativity:-
Open the website to find a wide series of emojis on the screen with the catchphrase – Don't You Lecture Me With Your Thirty Dollar Website.
Every image corresponds to a different sound and with an instant left click, you can add the sound to your sequence located below the images.
When you right-click on the icon, you can preview the sound before you decide to add it to your sequence.
You can also clone the sounds with the Shift key, change its tempo with the scroll wheel, and adjust sound positions by clicking the icons.
The 30 dollar website also provides a wide range of sequencer commands that you can use to better the sequencing experience. Some of these include – pause time, volume control, sound combination, tempo changes, and much more.
Other smart commands like changing pitch, cloning, previewing, drag-and-drop functionality, and removing help make the sequencing process easier and more flexible.
After you're done composing your complete audio sequence, use the play button to listen to it and the clear button to clear it.
You can also click on the save button present below the sequence area to help save your creation.
For further customizations, click on the load button to upload a specific sound.
Are There Any Alternatives To The 30 Dollar Website?
While the 30 dollar website offers a unique and engaging user experience, it might be a bit difficult for beginners to create music sequences. This is why we have brought to you a list of Thirty Dollar Website alternatives that you can use to enjoy similar interactive features. If you're looking for an alternative offering better features, this article section will delight you. You might find something that might offer better variations and features to help your music composition process. Some popular Thirty Dollar Website alternatives include:-
Emoji Sequencer
Emoji Sequencer is a website that allows users to compose music using a wide variety of sound samples based on different emojis available. The website also has a simple and intuitive experience that helps users drag and drop emojis onto the sequencer grid to create their compositions.
The best part of the website is the wide range of emoji sounds and options that allow users to adjust the volume, tempo, and other parameters to enable better sound customizations. This is why Emoji Sequencer is one of the best 30 dollar website alternatives available currently.
BeepBox
Another powerful and versatile tool to create music online, BeepBox allows users to compose chiptune-style music. The major difference between BeepBox and the 30 dollar website is its lack of emojis for representing the available sound effects. However, BeepBox does offer a wide range of instruments, audio waveforms, and customizable patterns to help users compose better music.
BeepBox also allows users to place notes on a grid to create harmonies, melodies, and rhythms. They can also adjust parameters like pitch, duration, and volume to add to the customization of the sound. BeepBox's user base mostly consists of game developers, musicians, and enthusiasts of retro-style music compositions.
Soundtrap
Soundtrap, an online music production software, takes users beyond simple music sequencing to offer a complete digital audio workstation (DAW) experience. The website offers users a wide range of sound effects, audio recording capabilities, and virtual instruments to help users create music tracks that uphold the professional music experience standard.
The website also allows users to create, arrange, mix, and share their compositions in real time with others. Moreover, the complex and feature-rich environment offers a seamless experience to help you take your music to the next level without running into many complications.
Is There Any Mobile Version Of The 30 Dollar Website?
The 30 dollar website also caters to users who like to compose music at their convenience with the help of their mobile version. These applications help users utilize the same functionalities to compose their creations on the go.
How Can You Use The Unblocked Version Of The 30 Dollar Website?
Sometimes, users are not able to access the 30 dollar website due to network restrictions or other limitations in place. So, how do you unblock the site and use it to create music? Well, there are some methods available such as proxy servers and VPNs that can help you bypass the blocks. Virtual Private Networks (VPNs) help users access a site that is blocked on their devices without much complications.
However, keep in mind that bypassing these security methods and network restrictions might be in violation of your institution/organization's policies. So, we recommend you proceed with caution and adhere to all applicable guidelines for better safety, security, and protection.
Conclusion
The 30 dollar website is not only exciting and entertaining but also offers users an immersive experience to compose music. Moreover, the use of classic emojis and related sounds on the website ensures that the complete process is engaging and helps users create compositions without putting in much effort.
So, what are you waiting for? Check out the 30 dollar website and channel the music composer in you in a fun and creative way!